Trending:
How to get rid of one of the most aggressive weeds in the garden: life hack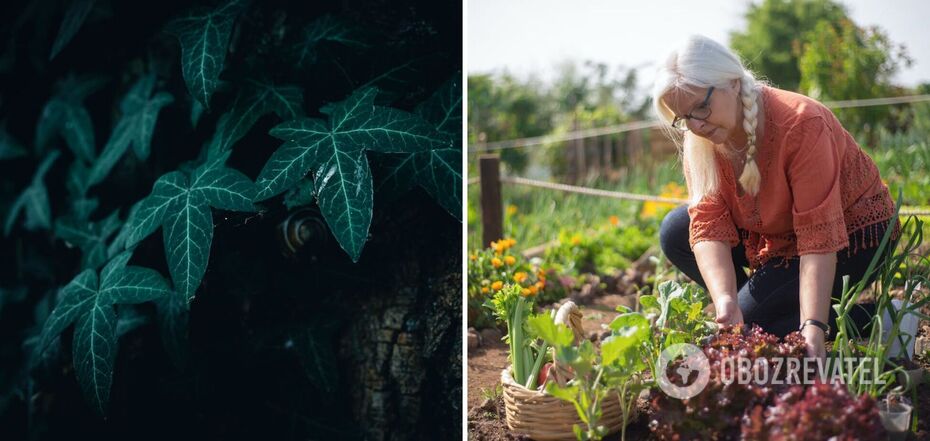 How to get rid of English ivy
Gardeners face this problem when there is an abundance of weeds in the garden. It negatively affects other seedlings because it depletes the soil and promotes the spread of diseases and pests.
English ivy is considered one of the most aggressive weeds, and it can lead to the death of other plants. But OBOZREVATEL has found a way to deal with it.
English ivy disrupts the soil cover under other crops, it is so strong that it can even prevent the growth of trees.
The weed blocks sunlight, absorbs all the nutrients from the soil, and attracts pests. If you see ivy starting to grow in your garden, you need to act immediately because it can grow up to several meters.
You don't need to buy chemicals to get rid of the unwanted plant; rock salt is enough.
Cut off the ivy and make a hole in the roots to fill it with salt. Then firmly seal this part with tape or wrap it with other materials. This method will help to draw moisture out of the plant, which will prevent it from growing further.
Repeat this procedure every week. Usually, one or two times is enough to get rid of the weed, but if you have had it for more than a year, then do this more often. To speed up the result, you can pour salt around the stem.
When the ivy dies, dig up the roots and get rid of it.
Earlier, OBOZREVATEL published an effective way to help remove the weed on the pavement.
Subscribe to OBOZREVATEL's Telegram and Viber channels to keep up with the latest developments.