Trending:
How to find out your Wi-Fi password: simple ways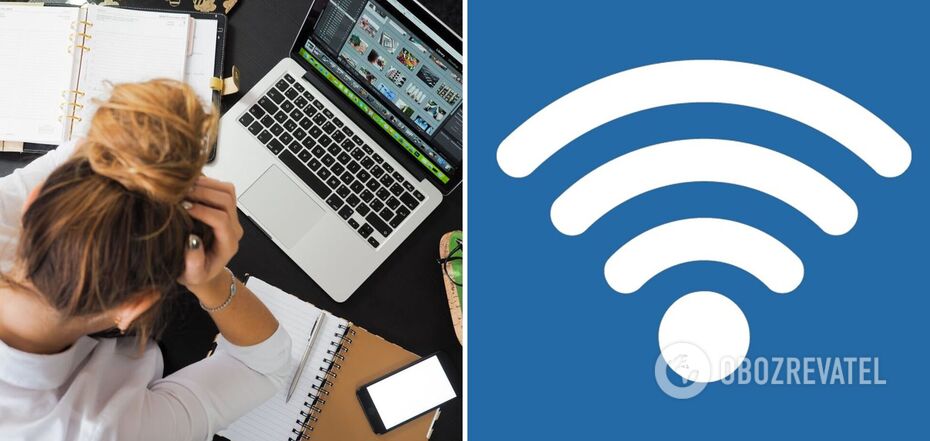 How to find out your Wi-Fi password: simple ways
There are situations when a person has forgotten the Wi-Fi password and needs to connect their device to the network immediately. This problem is easy to solve, so don't worry.
There are several ways to view the password on your phone or computer. OBOZREVATEL will help you figure it out.
You're lucky if you didn't change your Wi-Fi password right after you got your router installed. Because on the back panel there is a default login and password that you can enter and reconnect to the network. You can find all the necessary information next to the SSID label or read the router manual.
If you changed the password right away, you can also view it on your computer or laptop. It all depends on your operating system.
If you have Windows, click on the "Wi-Fi" icon located in the lower right corner of the screen, open "Network Settings " and go to the "Wi-Fi" section. Then click on "Change adapter settings " - this will open the Network Control Panel. Find the active wireless connection and click on "View connection status".Then select "Wireless properties " and in the "Security" tab, find the "Secure network key" field. The password is hidden in this field, click Show characters.
If you have a phone based on the Android operating system, open the "data " folder and go to "misc " > "Wi-Fi". A text file called "wpa_supplicant.conf" will appear in this folder. Open it and you will see a list of passwords that were used to connect to the router.
On an iPhone with iOS 16, the password is easy to check. Go to the settings, select the "Wi-Fi" section, click on the name of the network you are connected to, and you will see the password option.
Earlier, OBOZREVATEL published simple life hacks that will help you clean your phone's speaker without damaging it.
Subscribe to OBOZREVATEL's channels on Telegram, Viber and Threads to keep up with the latest developments.