Trending:
How to drink tea: rules of etiquette that will completely change your idea of a feast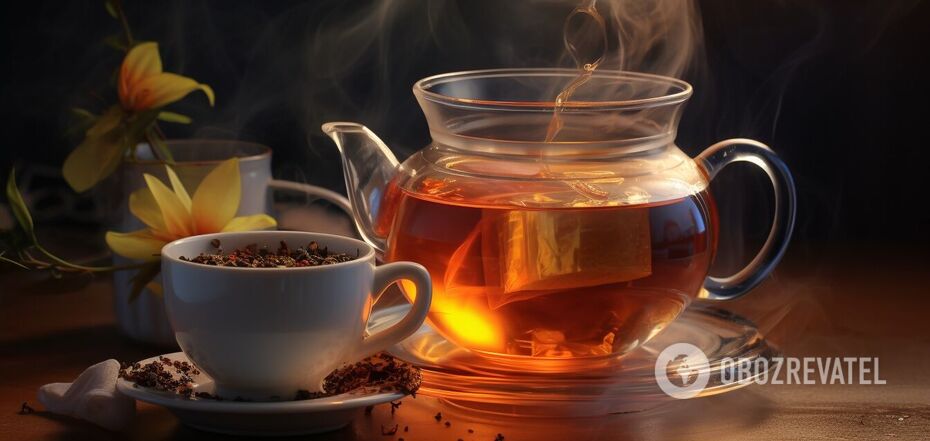 Rules of etiquette
Tea drinking is a special process filled with harmony, tranquility and pleasant communication. At first glance, there is nothing difficult here, and all you have to do is hold the cup correctly and not sip.
But tea etiquette has many other rules that people often violate. OBOZREVATEL will help you to behave properly when visiting and make a good impression on your hosts.
Filling the cup
Do not fill the cup with tea to the brim. Always leave a couple of centimeters to make it easy to stir in sugar, put lemon or add milk.
Do not blow on the tea
To make the tea cool faster, you don't need to blow on it strongly or add cold water. Use ice cubes and in a couple of minutes your drink will not be so hot.
Sugar
If the sugar is in slices or cubes, then you need to put it in the tea with special tongs, and loose sugar - with a special spoon. But never use your spoon for this.
Also, try to stir the tea silently, then remove the spoon and put it on a saucer.
Lemon.
Use a fork to pick up the sliced lemon. You can leave it in the cup or squeeze out the juice and put it on your saucer. You should not eat lemon at a party.
The cup
Hold the cup by the lid, without putting your index finger in it or sticking your little finger out. Also, do not lift the cup together with the saucer.
Traces on the cup
Before drinking tea, blot your lips with a napkin if there is lipstick or residue from chocolate or other sweets.
Translated with www.DeepL.com/Translator (free version)
Earlier, OBOZREVATEL published etiquette rules that will help you behave properly in public transport.
Subscribe to OBOZREVATEL's Telegram and Viber channels to keep up with the latest developments.