Trending:
How to cover grapes for winter and what materials to use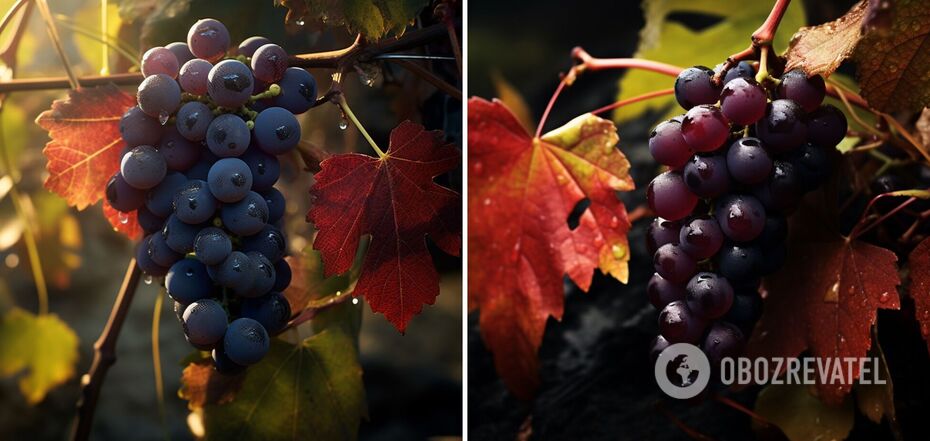 How to cover grapes for the winter
Grapes should be insulated immediately after the first frosty nights, as weather changes can damage the root system. Some varieties of the crop tolerate mild winters well, but it is better not to take risks and create favorable conditions for the plant.
OBOZREVATEL has found effective tips to help with this. Proper insulation will ensure good development and harvest next season.
Grapes should be prepared for winter after the first frost as the crop needs to be hardened and stay in a slight frost for several days. After that, the vines will change color to light brown.
You should also prune the grapes and treat them against pests and diseases.
Soil
Covering the grapes with soil is the easiest way, but it is important to do it before the soil freezes. Cover the vine with a layer at least ten centimeters high. After three to four weeks, you need to repeat the procedure.
Building materials
Slate, boards, agrofibre, linoleum, sacks, or other improvised means are suitable for this purpose. Ensure protection in the form of shields; there should be a space between the slate and the plant that needs to be filled with straw. If these are fabric materials, be sure to leave small holes to avoid the greenhouse effect.
Natural materials
You can choose hay or leaves. Remove the vines from the support, place them on boards, and cover them with straw. The layer should be 20 centimeters thick. After two to three weeks, add the same amount of straw on top. To prevent the coating from being blown away by the wind, secure it with agrofibre.
Tunnel cover
Pin the vine to the ground and create a tunnel from arcs, pegs, or wires. Cover them with non-woven material and plastic wrap.
Earlier, OBOZREVATEL shared which garden plant needs to be pruned in the fall to survive the winter.
Subscribe to OBOZREVATEL on Telegram and Viber to keep up with the latest news