Trending:
How to cook liver properly so that it is soft and not bitter: tips and recipe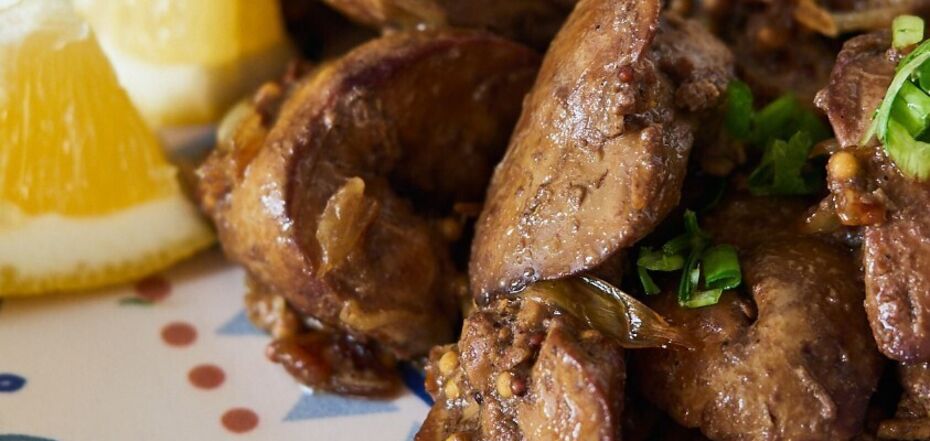 Delicious fried liver. Source: delicerecipes.com
The liver is a very valuable product that contains many vitamins and minerals, and the main feature of the liver is the presence of iron proteins. The main one is ferritin (contains more than 20% iron), which plays an important role in the formation of hemoglobin. You can cook liver in different ways: boil, fry, add to salads, make chops, cutlets.
Cook Olena shared on Instagram a recipe for delicious fried liver with onions, which is not bitter and soft.
Tip: To keep the liver from being bitter and soft, peel off the films, cut off any excess, and soak in milk for several hours.
Ingredients:
Onions - 4 pcs.
Butter - 70 g
Flour - 100 g
Salt and pepper
Method of preparation:
1. Peel and rinse the liver. Roll each piece in flour.
2. Melt the butter and fry each piece on both sides until tender. Add salt and pepper.
3. Chop the onion and fry until golden brown.
4. Mix the onions with the liver and eat.
You can also find more recipes on OBOZREVATEL: