Trending:
How to cook fried potatoes so that they do not burn and are soft inside: we share a life hack and a recipe for a hearty dinner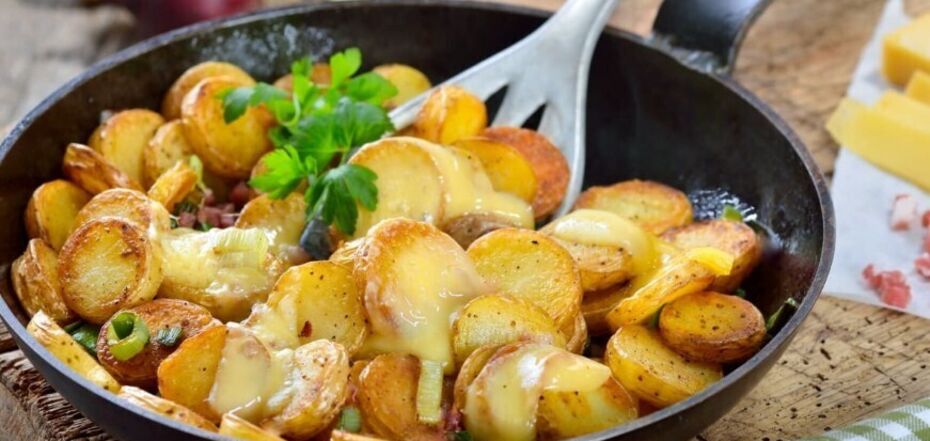 Fried potatoes. Source: parade.com
Fried potatoes are a great and satisfying dish for lunch and dinner. Moreover, it is very quick to prepare, all you need to do is cook the potatoes properly, namely, boil them until half cooked before frying.
Cook Oksana shared on Instagram a recipe for fried potatoes with chanterelles, which will be crispy on the outside and very soft on the inside.
Ingredients:
Chanterelles
Onions
Potatoes
Olive oil
Butter
Salt
Method of preparation:
1. Wash the chanterelles several times with water and then chop them finely. Finely chop the onion as well.
2. Cut the potatoes into slices and boil in water until half cooked, add salt when the water boils.
3. Fry the onion until golden brown, then add all the chanterelles. When the juice from the chanterelles evaporates, add the oil and salt.
4. Drain the potatoes and fry them over high heat. Then mix the potatoes and chanterelles, fry again and season with salt.
You can also find more recipes on OBOZ.UA: