Trending:
How to cook delicious oatmeal: 3 foods that will change its taste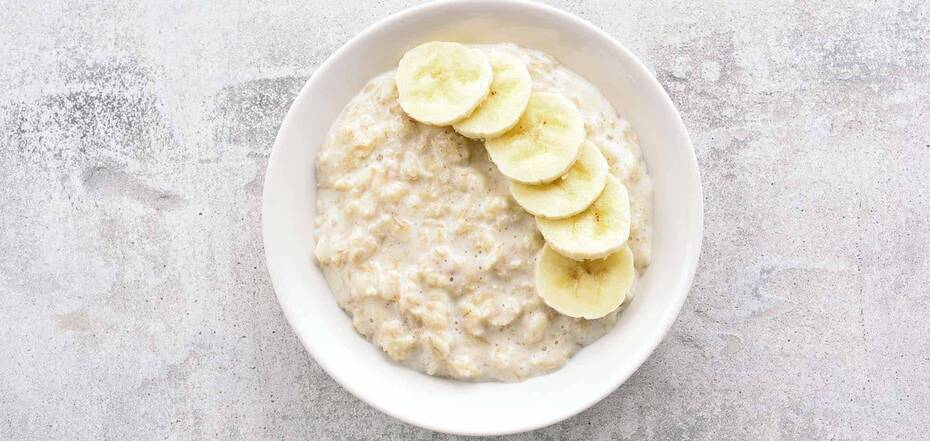 Oatmeal with milk and banana. Source: behealthypa.org
One of the healthiest, tastiest, and most satisfying cereals is oatmeal, which can be cooked with milk and water. Experts recommend eating flattened oatmeal, but not instant oatmeal.
The FoodOboz editorial team shares useful tips on how to cook healthy oatmeal and what products will give it an original taste.
1. Berries and fruits
Berries and fruits are firstly healthy, and secondly, they will give the porridge a very pleasant taste and aroma. You can add raspberries, strawberries, blueberries, blueberries, currants, bananas, persimmons, apples.
2. Honey
Honey is an ideal alternative to sugar, just add 1 tsp to the porridge and the taste of the dish will change.
3. Boiled eggs
For salty oatmeal, boiled and poached eggs are the perfect additional ingredient.
{"imgSrc": "https://i.obozrevatel.com/gallery/2022/7/29/filestoragetemp-35.jpg", "imgWidth":1944, "imgHeight":924, "title": "Salty oatmeal with egg for breakfast", "sourceTxt":" ", "alt": "Salty oatmeal with egg for breakfast"}
You can also find more recipes on OBOZ.UA: