Trending:
How to cook carp deliciously for a light and healthy dinner: the fish will have a very pleasant smell and taste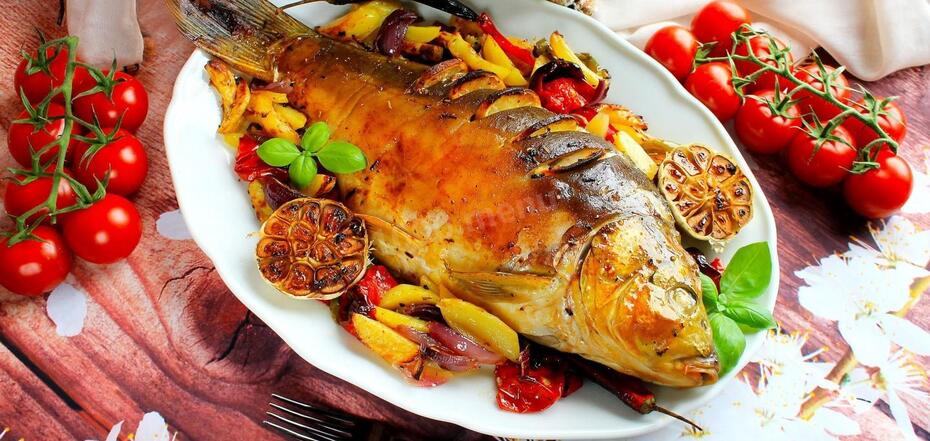 Recipe for carp with vegetables. Source: 1000.menu
Carp is a very budget-friendly, yet hearty and fatty fish that can be fried, baked, stewed, grilled, and cooked in the oven. It also makes delicious cutlets and steak.
Cook Anastasia shared a recipe for delicious baked carp with vegetables and spices on Instagram.
Ingredients:
Carp - carcass
The middle and back should be cleaned
Tomatoes - 2 medium
Onions - 1 small one
Green onions - a few sprigs
Lemon - 2 slices
Vinegar - 1 tbsp
Butter
Salt
Method of preparation:
1. Make cuts on the fish, rub with salt inside and out. Put lemon slices in the cuts.
2. Finely chop the onion and marinate in vinegar and boiling water for 5 minutes. Cut the tomatoes and green onions into small pieces.
3. Put a salad of tomatoes, onions and green onions inside the fish.
4. Bake the fish in the oven under the foil for 50 minutes at 170 C. Remove the foil and cook for another 10 minutes to make the crust appear.
You can also find recipes on OBOZ.UA: