Trending:
How to clean yellowed tile joints: the surefire way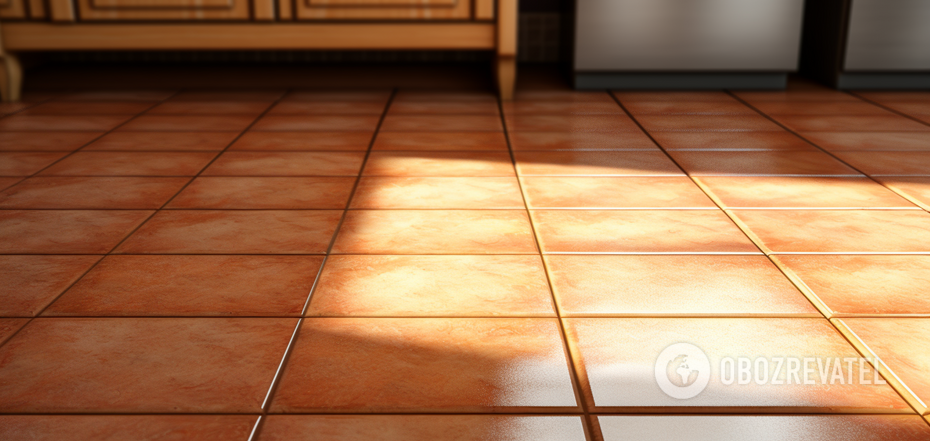 Joints between tiles need regular care so that they do not lose their appearance and do not accumulate dirt
Sometimes, the material for tile joints can be an unpleasant surprise and can turn yellow. Also, ordinary dirt can accumulate in these joints and mold can develop. So, you need to take care of them quite regularly.
And cleaning enthusiasts are eager to share their life hacks on social media. OBOZREVATEL asked them for their opinion, and it turned out that most often they recommend the same inexpensive but effective product.
We are talking about chlorine bleach. At the same time, you don't have to spend money on an expensive one designed for sensitive materials. Even the simplest and cheapest will do. The main thing is to apply it correctly to the contaminated area.
To do this, it is best to use an old toothbrush. Bleach is applied directly to the joints, gently pouring it onto the joints between the tiles directly from the bottle or using a spray bottle. Then you need to let it work for a few minutes and then rub it thoroughly with a brush. In this case, it is better to choose a brush of medium stiffness or stiff - not too soft. This will be enough to remove dust and mold spores from the micropores of the material.
Cleaning experts advise that you treat the seams in a circular motion so that the brush bristles penetrate all the recesses better. After cleaning, rinse the joints with water and wipe them dry to prevent limescale from accumulating in them.
If the seams are not very dirty, it will be enough to treat them with soda and vinegar. A paste is prepared from baking soda and a little water, applied to the joints between the tiles, and a solution of white vinegar and water in a 1:1 ratio is sprayed on top of the product. The substances should react and begin to release foam. When the process is over, the seams should be brushed and rinsed with water.
Earlier, OBOZREVATEL told you how to use cheap products to clean faucets even from stubborn limescale.
Subscribe to OBOZREVATEL 's Telegram and Viber channels to keep up with the latest developments.