Trending:
How to clean the knobs on a gas stove without removing them: effective ways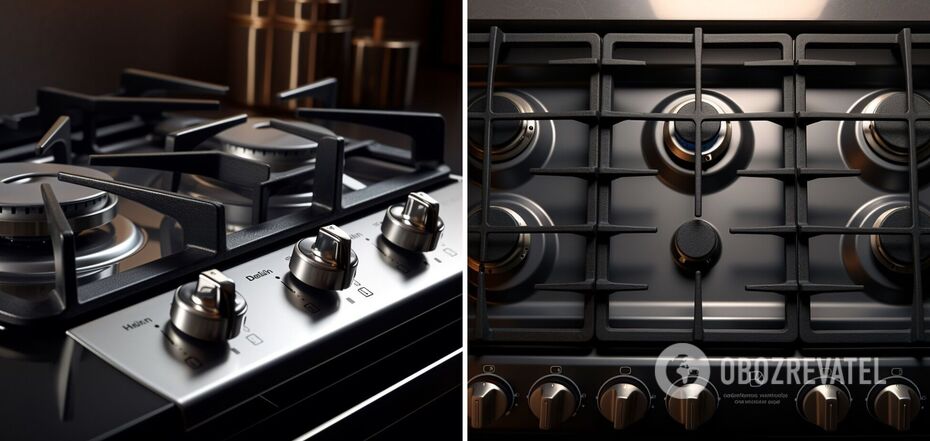 How to clean the handles on a gas stove
The handles on a gas stove quickly get dirty and greasy because of the constant use of the knobs while cooking. It takes a lot of effort and time to clean them well.
But OBOZREVATEL has found effective ways to help you do it quickly. You don't have to take the handles off the stove to do this.
Laundry soap
This is an indispensable tool for cleaning and washing. It contains alkalis that can break down dirt and grease. Grate a small bar and pour half a glass of boiling water over it, stirring well. Then dip a clean sponge in the solution and wipe the handles. After cleaning, wipe everything again with a damp cloth to get rid of soap residue.
Baking soda and hydrogen peroxide
Mix two teaspoons of baking soda and add peroxide to form a thick paste. Use a toothbrush to apply the paste to the handles and leave it on for 10 minutes. Then brush off any stubborn stains and wipe off with a damp cloth.
Lemon juice
Lemon juice contains an acid that dissolves grease. Soak the brush in the juice and wipe the handles thoroughly. If stains remain, dampen the brush with baking soda and wipe the areas again.
Wet wipes
Alcohol wipes can also work well for grease stains. Use this method as soon as a fresh stain appears. Stubborn dirt will be harder to remove.
Earlier, OBOZREVATEL published the top 5 rules that will simplify and speed up cleaning at home.
Subscribe to OBOZREVATEL's Telegram and Viber channels to keep up with the latest developments.