Trending:
How gullible are you? This simple optical illusion will show your attitude towards people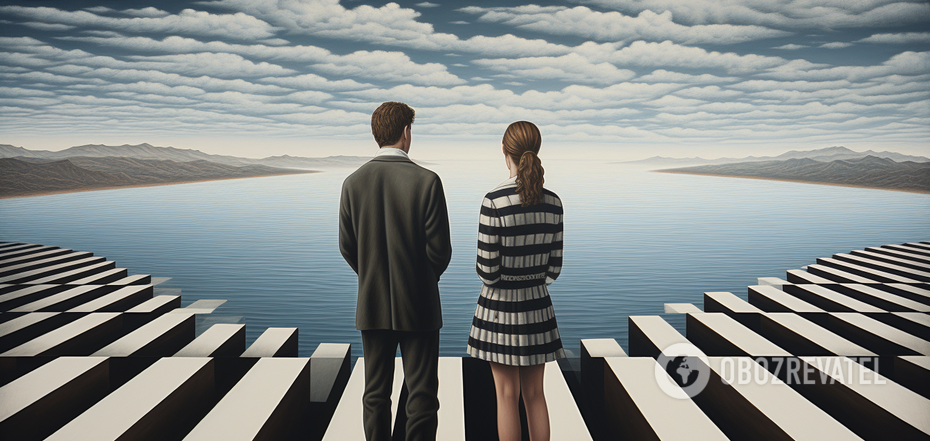 Optical illusion. Illustrative image
Optical illusions not only test concentration and observation but can also reveal hidden character traits. It is important to answer quickly and without hesitation and to rely on intuition rather than logic.
An optical illusion that works as a personality test is gaining popularity online. It will tell you how much you trust others and whether you tend to look at the world through rose-colored glasses. Look at the image and say what you saw first.
This puzzle should show how skeptical you are and whether you believe in human kindness. It was first posted by optical illusion expert Mia Yilin (@mia_yilin) on TikTok.
Clouds
If you first saw clouds, you are a natural skeptic. You have a realistic outlook on life, are not used to wearing rose-colored glasses, and are very skeptical of strangers.
You are very generous and always help your loved ones, but you quickly get tired of getting close to strangers. You are overly vigilant and not used to trusting strangers.
You can get along with anyone, but you are quite cynical at heart. Even if you look friendly, you have a hard time trusting others. When people try to approach you, you always want to "figure out" their motive and ultimate goal. You don't like to gossip and don't want to be involved in intrigue. By nature, you are pessimistic and dream of a quiet and happy life with your closest people.
Lips
You are open, sincere, and friendly. You believe that the world is beautiful and all people are a priori good. You will always help strangers in need. Your friends adore you for your honest, open soul.
Your cheerfulness is like a breath of fresh air. You get sentimental quite easily. Even if you know that the world can be cruel, you still choose to believe in goodness and see the happiness in the small things.
Naivety makes you too vulnerable and sensitive. You hate conflicts and arguments. However, this does not mean that you are easy to lead astray as you will always oppose anyone who treats others badly.
Earlier, OBOZREVATEL published one of the world's oldest optical illusions, which is more than 900 years old.
Subscribe to OBOZREVATEL's Telegram and Viber channels to keep up with the latest developments.