Trending:
Homemade liver pate: a recipe for the most delicious and budget-friendly appetizer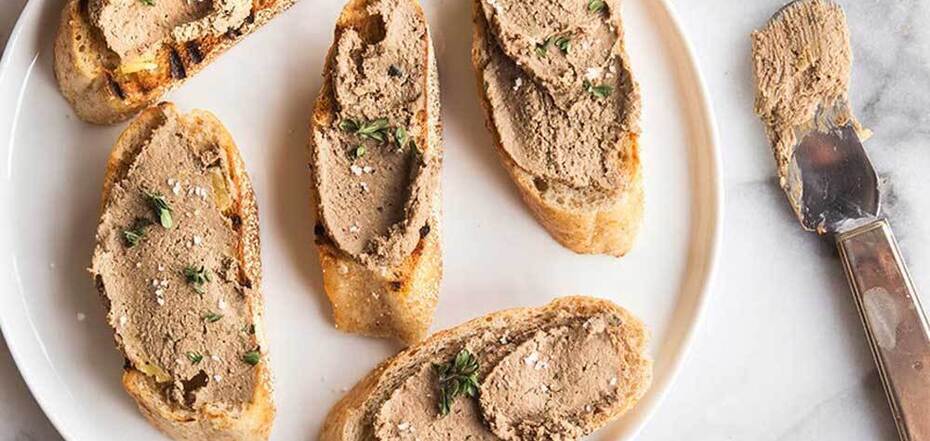 Pate recipe. Source: wildgreensandsardines.com
Liver pate is a very budget-friendly and tasty appetizer based on offal. The taste of the pate can also be set off with butter and spices.
The FoodOboz editorial team shares a recipe for a delicious liver pate with vegetables, bacon and butter.
Ingredients:
Pork liver - 1 kg
Onions - 2-3 pcs
Carrots - 2 pcs
Butter - 100 g
Seasoning for pates - 2 pinches
Lard - 0.3 kg
Method of preparation:
1. Peel the liver from the white veins and cut into pieces of bacon, fry together. Cut the onion into half rings and fry together with the carrots. Add the spices and liver. You can simmer under the lid until the carrots are ready. At the end, add the bay leaf and turn off the heat.
3. Pass the liver with vegetables through a meat grinder and then blend in a blender until it becomes a paste. Rub the butter in a mixer bowl and add the liver, which has been blended in a blender, in parts.
Store the pate in disposable baking dishes. Smooth the surface of the pate and garnish with spices, if desired.
You can also find recipes on OBOZ.UA: