Trending:
Former Bad Boys Blue singer professes love for Russia after strange statement about Ukraine, but Putin still won't grant him citizenship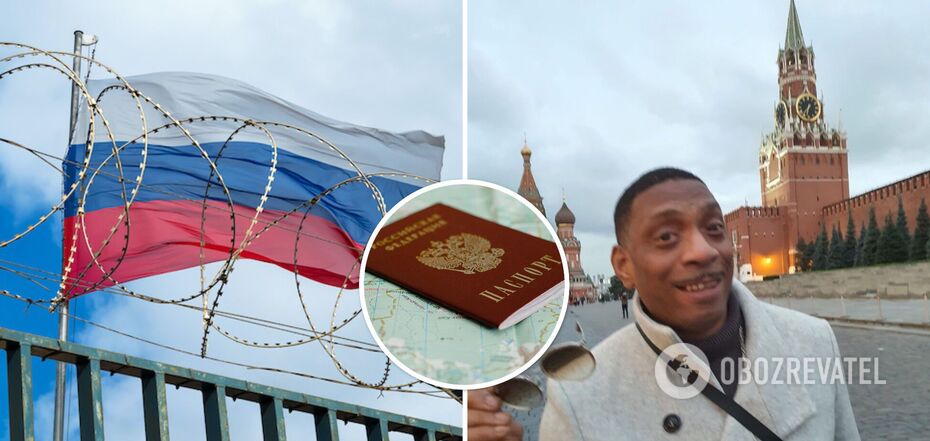 Kevin McCoy confessed his love for Russia
American singer, songwriter, and former lead singer of the band Bad Boys Blue, Kevin McCoy, is a longtime fan of Russia and has been coming to Moscow regularly for about 30 years, working and collaborating with well-known Putinists. That's why his recent declaration of love to the terrorist country during his next visit to its capital did not come as a shock to his fans.
In addition, in a conversation with the propaganda media, McCoy assured that he feels at home in Russia. It is not surprising that the singer is showering the aggressor state with flattering compliments, as he has long dreamed of obtaining a second citizenship. However, so far his tactics have not worked.
"I love Russia," the Kremlin fanatic said in pure Russian.
In Russia, McCoy already has many friends among the celebrity beau monde. All of them are ardent Z-patriots who glorify Russia and Putin. In their company, the American singer obviously feels most comfortable and confident. Thus, the artist maintains warm relations with Nadezhda Kadysheva, with whom he even sang in a duet, Prokhor Chaliapin, Anna Kalashnikova, Grigory Leps, and Stas Kostiushkin, who, by the way, is a native of Odesa.
"Kevin is a unique artist. I am very glad that in such a difficult time he supports Russia and comes here often. And sometimes incognito - he lived in Moscow for part of this summer," Kalashnikova revealed.
Russian citizenship has been a dream of the former Bad Boys Blue lead singer for many years. Loud declarations of love for Russia do not help the singer achieve this goal, so he often performs at propaganda events to finally become "one of the aggressors."
In particular, back in 2016, McCoy performed in the occupied Crimea, and after the full-scale invasion in July 2022, he took part in the "Slavic Bazaar in Vitebsk".
It was at the latter show that the musician said: "I feel at home in Russia and Belarus. It has nothing to do with politics. If I were to get Russian citizenship, I would feel comfortable because I work a lot in Russia. I understand that a lot is going on in my country (the United States - ed.), but this does not mean that I would like to give up my citizenship."
McCoy became particularly active in visiting Moscow after the death of one of the Bad Boys Blue's lead singers, Andrew Thomas, and the band's breakup. Now in the terrorist country, he is friends and collaborates with producer Igor Sanger.
"I remember Andrew telling me to keep performing. It was very difficult for me to start as a solo artist. Russia was the only country that accepted me... America, I'm sorry. But I am loyal to Russia first and foremost," McCoy said in an interview with propagandists.
At the same time, the American "Russian" did not make clear statements about the destructive and murderous war in Ukraine. Probably because his position is obvious to everyone. Nevertheless, in July 2022, McCoy posted an extremely ambiguous and even strange post on his social media. He wrote: "My respect for Ukraine," but he did so under a photo of the Kremlin. It can be assumed that the musician's text is ironic, and he allegedly considers Ukraine and Russia to be "one country," which is often promoted to the masses by propaganda manuals.
It should be noted that Bad boys blue became famous for the track You're A Woman, which became a real hit. McCoy's solo work did not bring him such success.
As a reminder, Kevin McCoy was transferred to the Ukrainian Peacemaker base for performing in the annexed Crimea in May 2016 at the Disco USSR concert.
As OBOZ.UA previously reported, Steven Seagal, Paulo Coelho, Roger Waters and others have also become fans of Russia and the war in Ukraine among world stars. Read more about them here.
Only verified information is available on the OBOZ.UA Telegram channel and Viber. Do not fall for fakes!