Trending:
Five of the best comedies in movie history that are sure to lift your spirits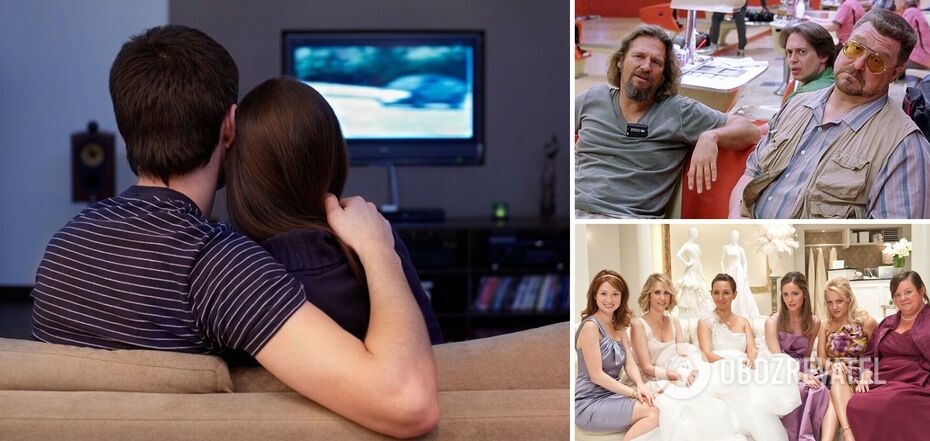 Five of the best comedies in movie history that are sure to lift your spirits
Every year, the film industry delights fans of quality movies with dozens of comedies, but only a few become cult films and remain relevant for decades. It's not the Oscars and Golden Globes that make films truly legendary, but people's love and audience discussion.
OBOZREVATEL decided to tell you about 5 comedies that you have definitely heard of, but may not have seen yet. These films will cheer you up and will be remembered for a long time (to see photos and videos, scroll to the bottom of the page).
Bridesmaids (2011)
The newly-made bride asks the main character Annie to become a bridesmaid, so she agrees to organize an unforgettable celebration and take care of some of the organizational issues. But getting to know the other bridesmaids makes the task a little more difficult. Everything changes when the group of girls goes on a bachelorette party in Vegas.
The Big Lebowski (1998)
The cult comedy, famous for its black humor, is not suitable for young viewers, but it will definitely make adults laugh. The protagonist, nicknamed "Dude," becomes an accidental participant in a financial showdown between gangsters and a millionaire. An attempt to "compensate" for the damage caused by an unpleasant situation turns into an unexpected development.
Pulp Fiction (1994)
In the infamous 90s, movies about topical issues - crime, money, gangsters, etc. - were at their peak of popularity. "Pulp Fiction became one of the most striking films on this topic, as it describes the lives of criminals without romanticizing them and ridicules their way of life and earning money.
Groundhog Day (1993)
There have been many films about time loops, but the most iconic of them is definitely Groundhog Day, which gave impetus to this trend. The protagonist experiences the same day over and over again, forcing him to rethink his life and learn a lot about himself. What will help him break this cycle?
Only Girls in Jazz (1959)
Nowadays, it's hard to bring yourself to watch a movie that was released almost 65 years ago, but this comedy starring Marilyn Monroe is definitely worth it. In an attempt to escape from the mafia's pursuit, 2 musicians are forced to dress up as women, but the plot takes a twist when the two friends fall in love with the same woman and try to fight for her attention.
Earlier, OBOZREVATEL wrote that HBO is filming a new series based on the Harry Potter books for its Max platform. It will be an exact adaptation of the original work, but with new actors. Read more in our article.
Only verified information is available on our Obozrevatel Telegram channel and Viber. Do not fall for fakes!