Trending:
Find the cat without a tail: a puzzle for the most attentive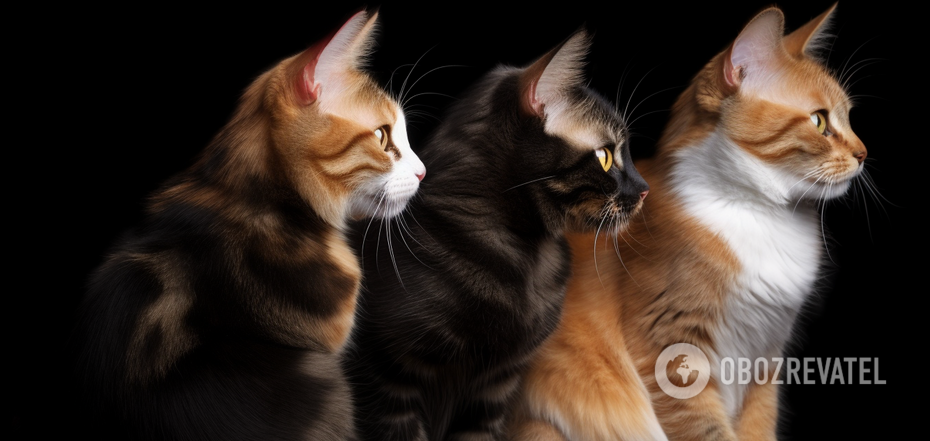 Solving the puzzle with cats will bring a lot of joy
Cats with different physical characteristics are said to bring their owners good luck. In this case, this puzzle should be a great fun for you.
Its authors depicted in the picture rows of furry creatures of different breeds and sizes. But one of them has no tail. Your task is to find this special cat in 7 seconds.
Take a close look at the animals depicted in the puzzle. Some of them have a tail that catches your eye right away, while others have a tail that is drawn so cleverly that you can't find it right away. Therefore, you will have to strain your eyesight and attention to find the right cat.
So, turn on your timer and get to work. You can first look at the entire image, and then, if you don't find the answer right away, scan the picture row by row.
Children will also like this puzzle. It won't be too difficult for them, and kids will like it because of the animals drawn on it. And such games at an early age allow you to develop the child's cognitive abilities. So the puzzle will be not only interesting for kids, but also useful.
But don't rush to show your children the second picture with the correct answer. And don't look at it yourself before you think about the image properly. Use the hint only as a last resort if the puzzle is not solved.
Earlier, OBOZREVATEL published a challenging puzzle in which a girl has to be found among a flock of flamingos.
Subscribe to OBOZREVATEL'sTelegram and Viber channels to keep up with the latest developments.