Trending:
Find a dog's paw print: a puzzle that will confuse you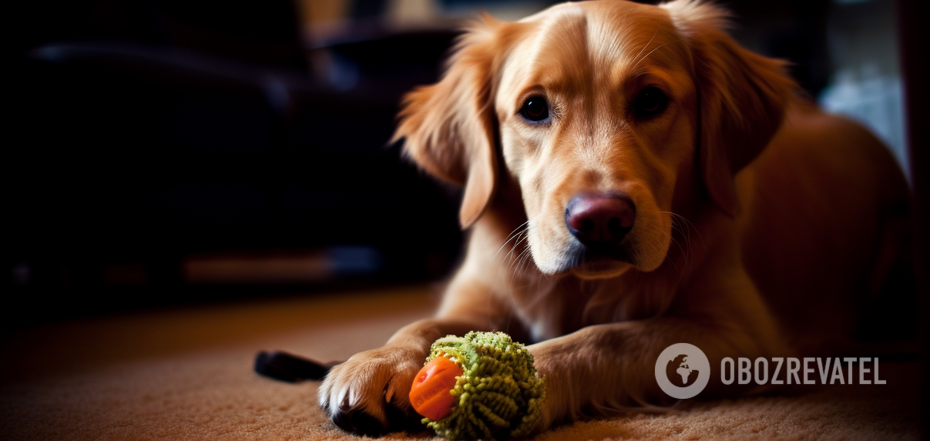 There is one dog paw print in the puzzle image, and it is the one you need to find
Optical illusion tests are most often performed well by people with high intelligence because they are able to process information in massive amounts, look for patterns and differences effectively, and are capable of high concentration. All of this will be needed to answer the fingerprint puzzle.
The picture with the problem was published by Freshers Live. It shows two walls decorated with traces of human palms. There is a single dog paw print among them. It took 20 seconds for the authors to find it.
Optical illusions are images or photos that appear to be something other than what they are. To put it another way, optical illusions are formed when the brain's usual ways of processing information lead to incorrect conclusions. Thus, you have to use all your mindfulness and creativity to find the right answer.
This is made possible by a phenomenon known as filling. The brain chooses what parts of the visual information it receives through the eyes to focus on and what to complete. For example, this is how it fills in the blind spot that each of us has due to the presence of the optic nerve. There are no sensitive receptors in the place where it passes, and we literally cannot see this small area.
Solving optical illusions is a great way to train your mind to ignore the obvious and consider ideas that don't immediately come to mind. It's good entertainment that allows you to develop cognitive skills and observation. Set a timer and dive into solving the problem with a dog paw.
Didn't manage to complete it within 20 seconds? No problem. You can continue observing until you find the right answer. You will benefit most from finding the solution on your own.
If you want to check if you've come to the right conclusion or if you're eager to find out the answer, take a look at the hint below. The correct part of the image is marked separately.
Earlier, OBOZREVATEL published a challenging puzzle with hidden images of a woman, a cat, and a dog.
Subscribe to OBOZREVATEL on Telegram and Viber to keep up with the latest news