Trending:
Fans are considering a suicide: Matthew Perry showed a photo with a strange caption a few days before his death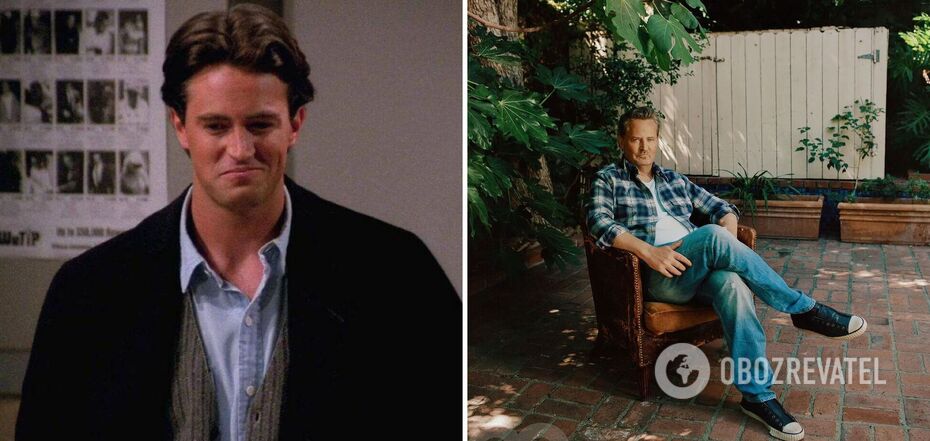 Fans speculate that Matthew Perry committed suicide.
On Saturday, October 28, the legendary American actor Matthew Perry was found dead in a jacuzzi at his home. What is eerie is that the last post of the iconic Friends star on social media was a photo taken in the same jacuzzi. Moreover, a week before his death, "Chandler Bing" made several ambiguous posts with strange captions.
All of this led fans to assume that Perry had committed suicide, and a few days before his death, he made hints about his intentions. The posts that provoked such versions can still be seen on the actor's Instagram page.
For example, the last post posted by the star was a photo from the same jacuzzi where his lifeless body was found a week after the photo was published. The photo was accompanied by a caption: "Oh yeah, warm water swirling around, are you feeling good?"
But of greater concern and suspicion is the previous post. It is a video taken presumably in the same hot tub on the same day. Perry was filming the night sky, and he captioned his recording as follows: "Do you understand what I'm trying to tell you?"
Also, a week before his death, the filmmaker showed a photo of a carved pumpkin, which is a symbol of Halloween, All Saints' Day or Day of the Dead. He left it under the frame: "You know what I mean?"
Over the past few weeks, the actor has been actively joking that he is "Mattman," a word he formed from his name, Matthew, and Batman. So fans took all his posts, which, by the way, have become noticeably more frequent, as jokes. But now commentators think that these were not jokes at all, but very transparent hints of a desire to commit suicide.
"He was screaming for help, but we didn't hear him," "What were we supposed to understand? Was he really hinting at death?", "Did he want us to send help? Was it a signal?", commentators wrote.
As a reminder, the actor was found dead in a jacuzzi. "He seems to have drowned," law enforcement insiders told reporters. It is noted that the first emergency services arrived at the scene because of a call about a cardiac arrest. All the details are in the article.
OBOZ.UA previously told you what other films and TV series Matthew Perry starred in besides Friends. He was not only an impeccable comedic actor, but also did a great job with dramatic roles.
Only verified information is available on the OBOZ.UA Telegram channel and Viber. Do not fall for fakes!