Trending:
Famous filmmaker and his wife were stabbed to death in Iran: their family received threats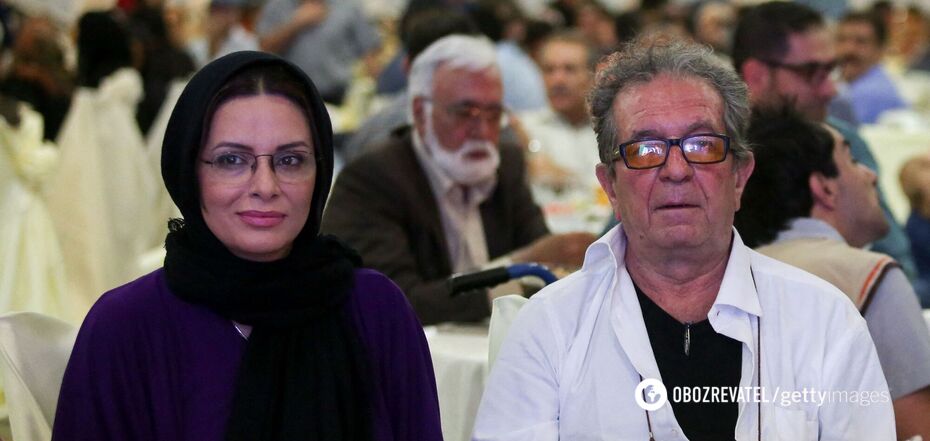 Famous filmmaker Dariusz Mehrjui and his wife Vahideh Mohammadifar were stabbed to death in Iran
One of Iran's most prominent film directors, Dariush Mehrjui, and his wife, Vahideh Mohammadifar , were brutally stabbed to death on Saturday night. The couple's bodies were found in their home near Tehran. Shortly before her death, the woman gave an interview to the local press in which she said that their family had received threats.
Alborz provincial chief judge Hossein Fazeli Harikandi said that Mehrjui and Mohammadifar "were killed by multiple stab wounds to the neck." Details were collected in the article by The Guardian.
It is noted that a few hours before his death, at about 21:00 local time, the director was corresponding with his daughter. He sent her a text message inviting her to dinner. When the girl arrived at her parents' home in Karaj, west of Tehran, an hour and a half later, she found her mother and father dead with fatal wounds on their necks.
Later that day, police said that "no signs of forced entry were found at the scene," adding that "the door of their home was not damaged." However, law enforcement officials did emphasize that they had found "footprints" that they believed "were related to the killer."
The fact that the next day, on Sunday, the Etemad newspaper published an interview with the director's wife, which she gave shortly before her death, further strengthens the murder theory. Vahideh Mohammadifar admitted to the journalists that her family had been threatened and their house had been burglarized.
At the same time, the chief judge said: "Investigations have shown that no complaints were filed regarding the illegal entry into the Mehrjui family villa and the theft of their belongings."
Iranian Minister of Culture Mohammad-Mehdi Esmaili, following the news of Mehrjui's death, called the director "one of the pioneers of Iranian cinema" and his works "eternal works."
For reference:
Born in 1939 in Tehran, Mehrjui studied philosophy in the United States before returning to Iran, where he founded a literary magazine and released his first film in 1967, Diamond 33, a parody of the James Bond series. The 83-year-old director is inextricably linked to Iran's New Wave of cinema, and his 1969 film The Cow was one of the first films of the movement. He went on to make a number of acclaimed films, including Mr. Gullible and The Cycle, before leaving Iran after the 1979 Islamic Revolution.
In 1980-1985, he lived in France, where he worked on the documentary Journey to Rambo Land. After returning to Iran, he had a box office success with the film The Tenants in 1987. During the 1990s, Mehrjui also portrayed women's lives in Sarah, Pari and Leila, a melodrama about an infertile woman who encourages her husband to marry another woman.
For Mehrjui, as he himself noted, cinema was like "poetry, which cannot take sides," and he remained adamant that "art should not become a tool of propaganda." In addition to his film career, he translated into Persian the works of French playwright Eugène Ionesco and German Marxist philosopher Herbert Marcuse.
As OBOZ.UA previously reported, on October 11, the legend of the Ukrainian stage Nina Matvienko said goodbye in Kyiv. Ukrainian singer Natalia Mohyleska fulfilled her last request, Tonya Matvienko spoke about her mother's dying will, and Ukrainians gave the star a 10-minute round of applause.
Only verified information is available on our Telegram channel OBOZ.UA and Viber. Do not fall for fakes!