Trending:
Eating budget food, mending clothes and more: how members of the British royal family save money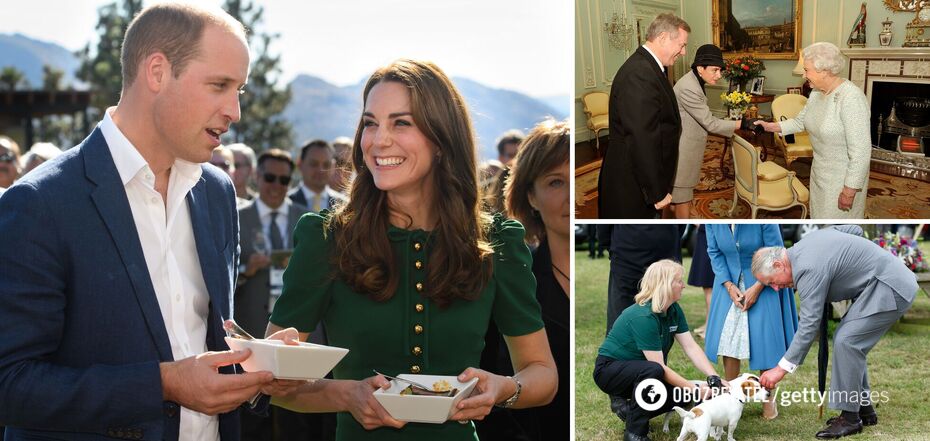 The Windsor family knows how to save money.
Do you think that royals never deny themselves anything? This is not true. For example, during World War II, King George VI, the father of Elizabeth II and Princess Margaret, drew a black line (13 cm high) on the bathroom to indicate the limit of hot water that each family member could use. The habit of saving money was not only then, but also remained in the postwar years. For example, Prince William and Prince Harry often travel on official visits in economy class airplanes.
How else does the British royal family save money? Read the article in OBOZ.UA. Perhaps some of these ideas will be useful to you.
1. Saving electricity and heating
It is a habit that has been passed down from generation to generation. Buckingham Palace has 775 rooms, including 19 formal rooms, 52 royal and guest bedrooms, 188 staff bedrooms, 92 offices and 78 bathrooms. How can you not save money?
For example, when Queen Elizabeth II received guests, she invited them to a special room with a small heater rather than central heating. During her lifetime, Her Majesty never forgot to turn off the lights when leaving the room, and she demanded that others do the same. She had signs all over the palace that read: "We draw the attention of all staff members to the need to turn off unnecessary lights. By order of the owner of the house". King Charles III inherited these habits from his mother, and passed them on to his children, who passed them on to theirs.
2. Smart use of clothing
Members of the royal family see nothing wrong with wearing the same things for years or even decades. For example, elegant dresses, suits, hats, coats, or shoes. This helps them save a lot of money. If the cut of some products is outdated, they can modify them: they alter them, as Princess Diana once did. Even King Charles III can go out in public in a mended suit!
It should be added that not all of the titled persons' outfits are from premium brands such as Alexander McQueen. Among the dresses worn by Princess Kate Middleton of Wales and Meghan Markle, Duchess of Sussex, were such affordable brands as Gap and Zara.
3. Save money on hotel rooms
You don't have to pay a lot of money to feel comfortable in a hotel. This rule is followed by all members of the royal family. For example, in 2012, Princess Anne, daughter of Elizabeth II, refused a hotel room with a sea view to save 40 pounds (now it's about 1,777 UAH). Instead, she chose a room overlooking the back entrance to the Manor House Hotel in Oban, Scotland.
4. "No to gourmet meals and throwing food away
King Charles III always puts the leftovers in paper bags after the meal and takes them home to give to his dogs. In general, members of the royal family often order budget meals that they enjoy just as much as expensive ones. For example, Elizabeth II ate cereal, scrambled eggs, toast with jam, zucchini, chicken salad, and stewed fish with vegetables almost every day.
5. Every little thing matters
Not all the furniture in royal palaces has precious upholstery and gilding. For example, the children of Kate Middleton and Prince William sleep on budget beds from IKEA, the world's largest furniture retailer.
There is also an eco-friendly tradition in the royal family. Every year, millions of rolls of wrapping paper are thrown away during the Christmas holidays, but not at Buckingham Palace! Queen Elizabeth II used to collect wrapping paper and ribbons and store them for reuse. After her death, other members of the Windsor family kept this tradition alive.
Earlier, OBOZ.UA wrote about Tobey Maguire, Jennifer Lawrence, Keira Knightley and other stars who live frugally.
Only verified information is available on our Telegram channel OBOZ.UA and Viber.Don't fall for fakes!