Trending:
Don't shout and don't bring boiled eggs with you: rules of etiquette in the cinema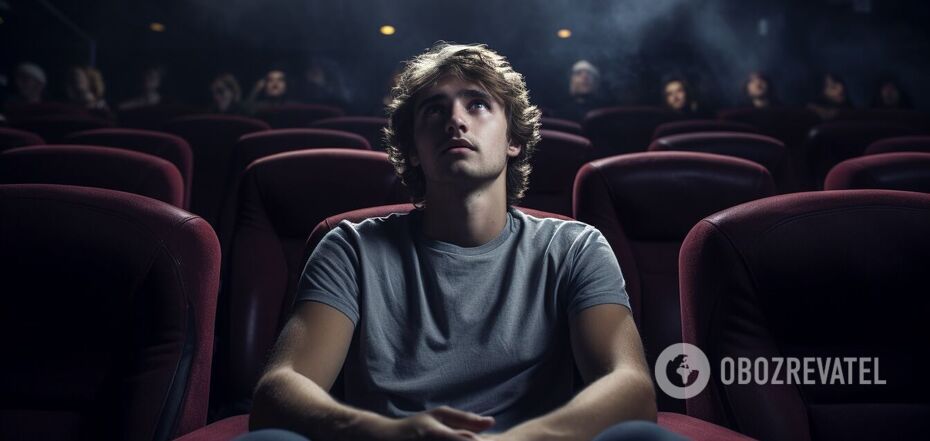 Rules of etiquette in the cinema
People visit movie theaters to relax and enjoy watching a new movie on a big screen and in comfortable seats. But everyone has probably experienced a situation where others were talking, eating, or laughing loudly. Of course, this interferes and spoils the rest.
OBOZREVATEL has published the rules of etiquette to follow in the cinema. Create a pleasant atmosphere for yourself and others while watching.
Phone
Put your phone on silent mode and lower the screen brightness. Sudden calls or bright lights in a dark theater make it difficult to concentrate on the movie.
If you are waiting for an important call, put your phone on vibrate mode. You will hear the call and not disturb others. Be sure to leave the theater to talk.
Punctuality
This personality trait is important not only in business and important meetings but also when going to the cinema. Arrive at the theater early so that you don't disturb other people while they are watching the movie. You can also come when the commercials are still running, but it is better to enter the theater while the lights are on.
Conversations
If you have a habit of constantly commenting on the movie, then refrain from doing so in the theater. This does not mean that you have to sit quietly all the time, but try not to speak loudly.
Children
Parents should pay attention to the age of the movie. Children may be bored or scared, making them scream or even cry. Before going to the movie theater, talk to your child and tell them about the rules of behavior. If the baby starts to have a tantrum, it is better to leave the room and calm them down.
Food
It is forbidden to bring your own food into the theater. Therefore, you should not bring boiled eggs or a flavored chicken. Buy what is offered by the store near the cinema.
Video camera
Unfortunately, movie piracy is a very common problem around the world. Because of this, studios do not receive the profit they deserve. Thus, relax and enjoy a new movie, not break the law.
Earlier, OBOZREVATEL published rules of etiquette, which explain whether relatives are paid for goods and services.
Subscribe to OBOZREVATEL on Telegram and Viber to keep up with the latest news