Trending:
DIU shares if there is evidence of Prigozhin's death and what condition Kadyrov is in now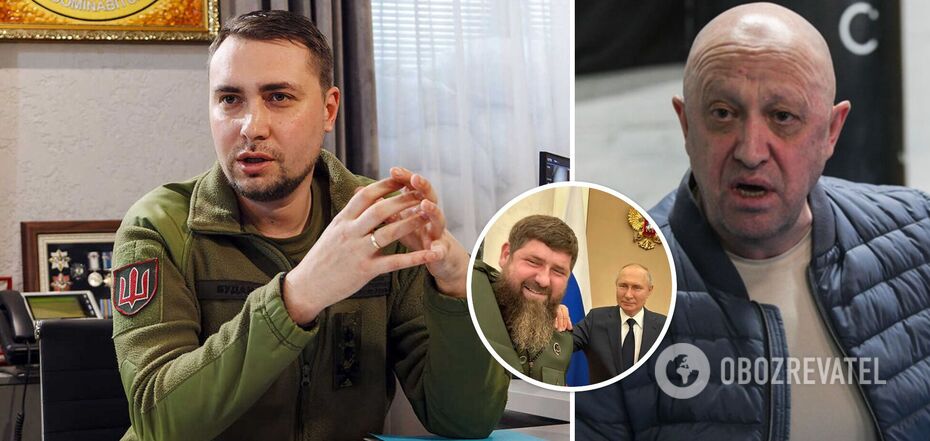 DIU shares if there is evidence of Prigozhin's death and what condition Kadyrov is in now
The head of the Main Intelligence Directorate, Kyrylo Budanov, said that the DIU still has no evidence to confirm the death of the leader of the Russian Wagner PMC, a war criminal Yevgeny Prigozhin. However, the picture that Russia has shown is favorable to Ukraine.
First of all, there was a significant weakening in Wagner after his alleged death. When this structure acted as a PMC, it was a serious adversary for the Ukrainian army, Budanov said in an interview with UP.
"I don't know whether he died or not. But what was the impact of what was shown? It is quite clear that there has been a certain weakening within the PMC. This is good for us, there is nothing to hide. "Wagner was a very serious opponent when it acted as a PMC," he said.
Now, a small percentage of Wagner's employees sign contracts with Rosgvardia individually.
The probable death of Prigozhin, according to the head of the DIU, gives a huge chance that the Wagner PMC will no longer fight in Ukraine as a single organism.
"This was a huge problem for Ukraine. No matter what anyone says, they know how to fight," Budanov added.
He also answered a question about the head of Chechnya, Ramzan Kadyrov, who, as previously reported, is very ill and almost at death's door. According to Budanov, he does have health problems, with kidneys in particular. Kadyrov was very ill but recovered.
"He has kidney problems. There was a threat to his life but he has overcome it," the head of the DIU added.
In late August, Russian dictator Vladimir Putin officially confirmed Prigozhin's death. The Kremlin leader called him a talented businessman and a man of "difficult fate." Later, the Russian president revealed that the leader of the Wagner PMC blew himself up on the plane. According to him, he could have been under the influence of alcohol or drugs.
ISW believes that Putin almost certainly ordered the military command, represented by the Ministry of Defense, to shoot down the plane belonging to the Wagner PMC. The plane crashed in the Tver region of Russia on August 23, and Russian media have already confirmed the deaths of the leader and deputy of the private military company in the crash.
In September, it was reported that the head of Chechnya, Ramzan Kadyrov, was in a coma. He was flown to Moscow, but doctors there were unable to help him, and then Kadyrov was returned to Chechnya. Then he was probably transported to the UAE for treatment.
As reported by OBOZ.UA, Vadym Skibitskyi, a representative of the DIU, said that the news about Kadyrov's coma and serious condition was not an exaggeration, let alone a fake. However, the odious politician is still alive and continues to perform his duties.
Only verified information is available on our Telegram OBOZ.UA and Viber. Do not fall for fakes!