Trending:
Delicate liver pate: how to cook an appetizer so that the liver is not bitter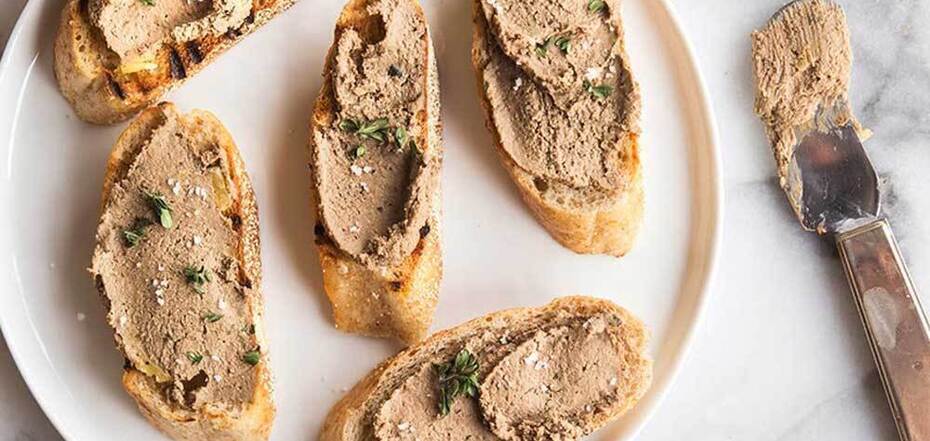 What to use to make a delicious pate and bread spread. Source: wildgreensandsardines.com
Chicken liver pate is a delicious and light appetizer that can be made from chicken and pork liver. To prevent the liver from becoming bitter, soak it in milk before cooking.
Cook Anastasia shared a recipe for a delicious and tender chicken liver pate with vegetables on Instagram.
Ingredients:
Chicken liver - 500 g
Carrots - 1 pc
Onion - 1 pc
Celery stalk - 2 pcs
Milk - 150 ml
Butter - 80 g
Sugar - a pinch
Salt, pepper - 1 tsp each
Method of preparation:
1. Wash the liver, clean it from the veins.
2. Chop the onions, carrots and celery stalks randomly, but not too coarsely.
3. Sauté the carrots in a skillet with oil over medium heat until they are soft. Add a little water to simmer the vegetables.
4. Transfer everything to a plate and fry the liver in the same pan. Add butter, sugar and reduce the heat, simmer for about 10 minutes.
5. Add vegetables + milk, salt, pepper and simmer for another 5-10 minutes.
6. Blend the liver and vegetables in a blender until smooth and leave to cool.
7. Put the finished paste into a glass jar and pour a little melted butter on top, this is so that it absorbs the germs that will form in the air in the jar and the paste will last longer!
You can also find recipes on OBOZ.UA: