Trending:
Deadly: scientists warned what not to do when you sneeze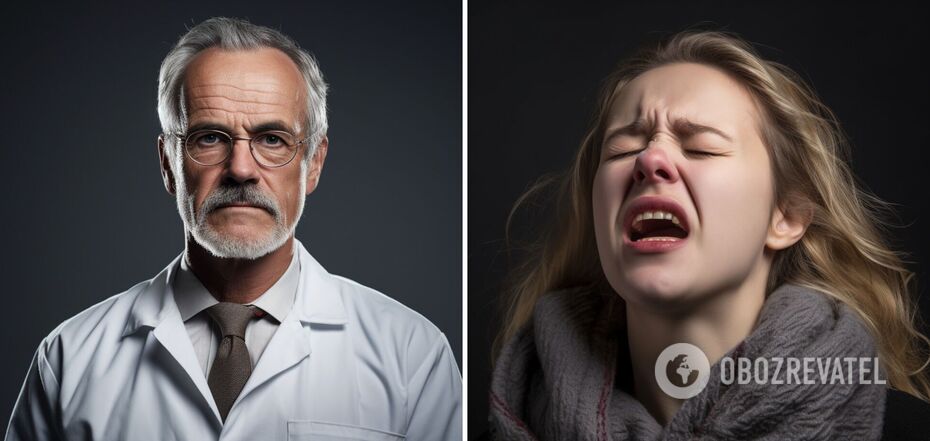 What not to do when sneezing
Sneezing is a protective reflex function of the body aimed at removing irritants from the nose. This process is beyond our conscious control. At the time of sneezing, the pressure in the airways is more than 30 times higher than during exercise. Estimates of sneezing speed range from 5 meters per second to over 150 kilometers per hour.
We often stop sneezing to avoid causing unnecessary inconvenience to others. This is due to the theory of pain control and the idea that we can change nervous reactions through external stimulation. Scientists warn that, given the speed of sneezing, it is quite dangerous to stop it once it has started. Science Alert has the details.
Involuntary reflex
Sneezing occurs when the sensory nerves in the nose are stimulated by stimuli, such as allergens, viruses, bacteria, or even fluids. The sensory nerves transmit information about the stimuli to the brain.
When a threshold amount of stimulus signals reaches the brain, the sneezing reflex is triggered. It consists of several stages:
deep inhalation;
increase in airway pressure;
contraction of the diaphragm and rib muscles;
reflexive closing of the eyes;
strong exhalation.
When exhaling during sneezing, the tongue covers the back of the mouth, so air passes mainly through the nose. The air released through the nose draws out the irritants that caused the sneezing.
Trigeminal nerves
The trigeminal nerves are the largest and most sensory nerves in the body. The left and right trigeminal nerves carry sensory information from the face to the brain. This includes sensory information about touch, pain, and irritation of the face, nose, and mouth. Within each trigeminal nerve there are thousands of individual nerve branches, each carrying a different type of sensory information.
According to scientists, in the spinal cord, these nerves "communicate" with each other through interneurons before sending their message to the brain. Interneurons are the so-called "gatekeepers" of the pain control theory.
There are many tips on how to stop sneezing. These include pulling on the ear, putting your tongue to the front of your mouth or the back of your teeth, touching your nose, or even sticking your finger up your nose. All this stimulates the trigeminal sensory nerves and can block irritating signals.
But scientists warn against stopping sneezing. The fact is that by closing the nose or mouth while sneezing, we contribute to an increase in airway pressure by 5-20 times. This pressure can damage the eyes, ears, or blood vessels if it does not find a way out. Although the risk is low, according to scientists, there have been cases of brain aneurysm, throat rupture, and lung collapse due to sneezing.
Earlier, OBOZ.UA told why you should wish for health when you sneeze.
Subscribe to OBOZ.UA channels in Telegram and Viber to keep up with the latest events.