Trending:
Crumbly pilaf in a pan: we share the easiest and most successful cooking technique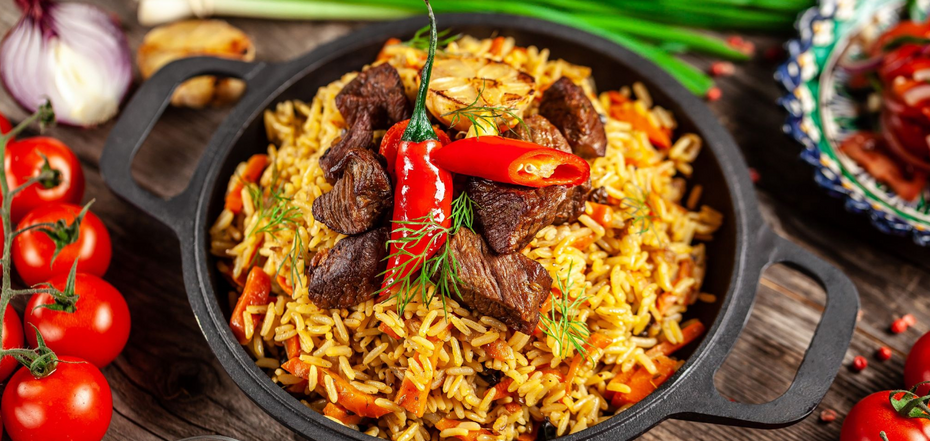 Recipe for pilaf. Source: youthchangeeurope.com
The simplest, most satisfying and delicious rice dish is pilaf with meat, vegetables and spices. It's worth noting that pilaf can be cooked not only in a saucepan, but also in a frying pan and in the oven.
Cook Anastasia shared on Instagram a recipe for a delicious, crumbly pan pilaf with turkey meat, vegetables, and spices.
Ingredients:
rice - 250 g
turkey - 300 g
onion - 1 pc.
carrot - 1 pc.
cranberries - 50 g
salt - a pinch
garlic - 1 head
spices "for pilaf"
oil
Method of preparation:
1. Heat a few tablespoons of oil in a frying pan, add the meat cut into small cubes, fry for 5 minutes and add the finely chopped onion, fry together for another 5 minutes, stirring occasionally.
2. Add the carrots, cut into strips, and fry again for 5 minutes.
3. Add the washed rice to the pan, fry a little together with the meat and vegetables.
Add spices 5 minutes before the rice is ready!
You can also find more recipes on OBOZ.UA: