Trending:
Crispy homemade bagels with poppy seeds instead of pie: a recipe for the perfect dough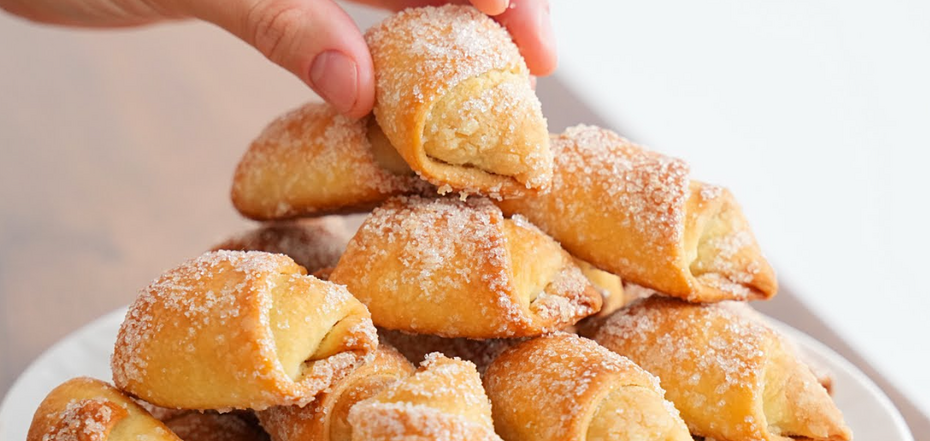 Bagels recipe. Source: a screenshot of a YouTube video
Homemade bagels are a delicious pastry that can be an alternative to pies and buns. To make them crispy, cooks advise making the dough with milk and yeast.
Cook Vita shared on Instagram a recipe for crispy poppy seed-filled bagels that take only 20 minutes to cook.
Ingredients:
flour - 500 g
milk - 125 ml
sugar - 1 tbsp
salt - 0.5 tsp
yeast - 50 g
vanilla sugar - 10 g
butter - 125 g
The filling:
poppy seeds or jam, condensed milk - 400
butter and sugar for crispy crust
Method of preparation:
1. Add salt, sugar, vanilla sugar, egg, melted butter, yeast and flour to the warm milk and knead the dough. Immediately roll out the dough into a layer and cut into triangles.
2. Spread the filling on the bottom of the triangle and roll the bagels.
3. Dip each bagel additionally in oil and sugar with poppy seeds.
4. Transfer to a baking sheet and bake for 10 minutes at 190 C and 10 minutes at 180 C.
You can also find recipes on OBOZ.UA: