Trending:
Cold weather will rush into Ukraine, but there is a nuance: forecasters gave a forecast for early November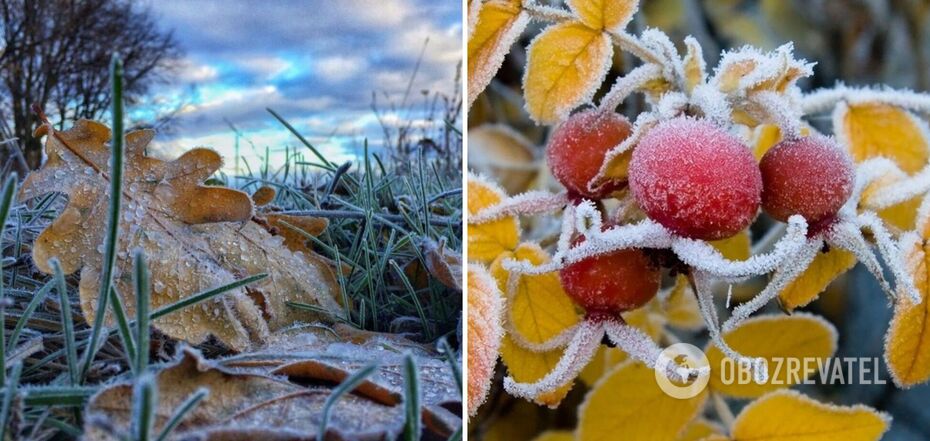 Cold weather will rush into Ukraine, but there is a nuance: forecasters gave a forecast for early November
Ukraine is expected to see a drop in air temperature in early November, especially at night. However, in Uzhhorod, Mykolaiv, and Odesa, warm weather will last for about the first seven days of the new month, with a cold snap coming later.
The long-term weather forecast for Ukraine is published on meteo.ua. According to the forecast, there may be snow in some regions in November.
The temperature at night will exceed +10 degrees until November 2 in Kyiv. During the day, thermometers will start to show less than +10 from about November 7.
On the 10th, the capital of Ukraine may experience a period of precipitation - rain and snow.
In Lviv, a cold snap at night is also expected in the first days of the month. Starting November 4, the temperature will drop significantly during the day. Starting November 7, it will be below +10.
Starting on November 12, after several rainy days, light snowfall is expected in Lviv.
It will be relatively warm in Odesa until November 7. On November 8, the temperature will start to drop, but minuses may appear on the thermometer only at the end of the last month of autumn.
it will be raining in Odesa in November,, but snow is not expected, according to meteo.ua.
In Mykolaiv, the air will stop heating up above +10 degrees at night only on November 7. A significant cold snap with temperatures down to +3 during daylight hours may begin on November 11.
Forecasters do not expect snowfall in the new month in this Ukrainian region. The second half of November in Mykolaiv may begin with rains.
It will become cool in Chernihiv around November 3, and the air will warm up even less from November 10
According to experts, light snow is likely to fall in Chernihiv from November 11 to 14.
In Uzhhorod, the nights will be cold starting on the 6th, but during the day thermometers will be above +10 degrees for several more days. On November 11, a new wave of cold snaps will come into effect.
Light snow or snow with rain will be observed starting around November 12.
As OBOZ.UA previously reported:
- Rains and showers are predicted in Ukraine until the end of this week (until October 29), and the air temperature in many settlements will begin to gradually decrease.
- Vazira Martazinova, head of the Department of Climate Research and Long-Term Weather Forecasts at the Ukrainian Hydrometeorological Institute, warned that temperatures are expected to change constantly in the winter of 2023-2024. There will also be frosts this year, but they will be infrequent and mild.
- According to weather forecaster Natalia Ptukha, it is highly likely that winter in our country will be relatively warm.
Only verified information is available on the OBOZ.UA Telegram channel and Viber. Do not fall for fakes!