Trending:
Classic lazy dumplings: recipe and secrets for making the perfect dough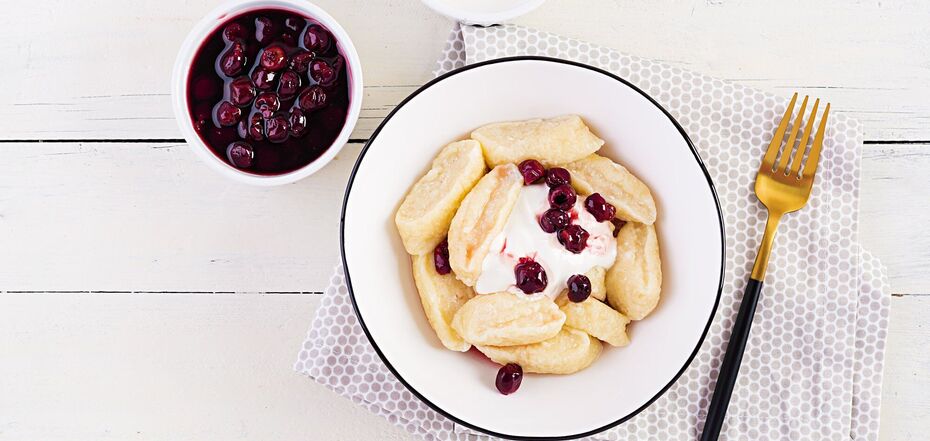 Lazy dumplings with berries. Source: depositphotos.com
Lazy dumplings are very easy to make, the most important thing is to make a good dough for them. To ensure that they have a homogeneous structure, the cottage cheese must be thoroughly mashed with a fork.
Cook Polina shared a recipe for delicious lazy dumplings on Instagram, which can be a quick option for breakfast and even lunch.
Ingredients:
cottage cheese - 200 g
eggs - 1 pc
sugar - 1-2 tbsp
flour - 5-7 tbsp
vanilla - 0.5 tsp
butter
berries
Method of preparation:
1. Add the egg, vanilla, sugar to the cottage cheese and mash with a fork.
2. Next, add the flour and knead the dough first with a fork and then knead for a few minutes with wet hands.
3. Flour the surface and shape the dough into a sausage, cut into small pieces.
4. Bring the water to a boil and reduce the heat to medium, drop in the dumplings and cook until they float.
If desired, pour melted butter over the finished dumplings, sprinkle with sugar and add berries.
You can also find recipes on OBOZ.UA: