Trending:
Budget "Mivina" salad with chicken and vegetables: the fastest recipe for a delicious dish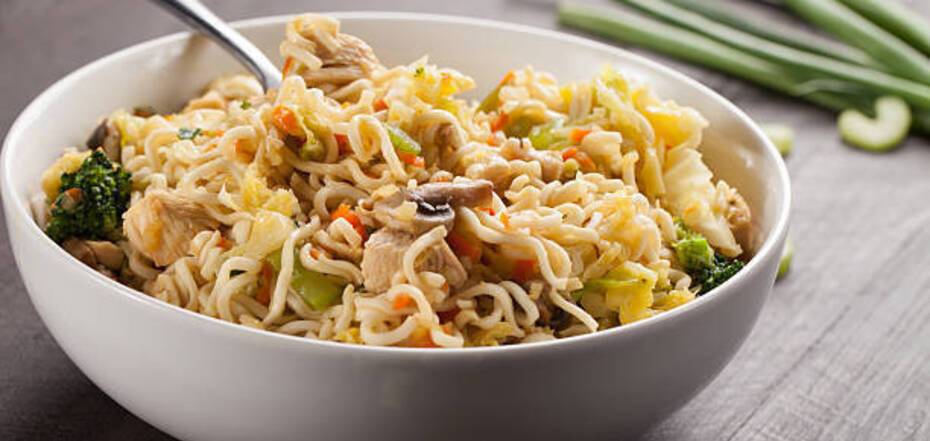 Salad recipe. Source: screenshot from a YouTube video
Instant noodles can be not only an independent dish, but also the basis for a delicious and budget-friendly salad. Moreover, it goes well with all vegetables, sausage, ham, cheese, and mayonnaise.
Cook Daria shared a recipe for a budget-friendly "Mivina" salad with chicken, corn, and mayonnaise on Instagram.
Ingredients:
"Mivina"
boiled smoked fillet
eggs
corn
cucumber
green onion
salt, pepper, mayonnaise to taste
Method of preparation:
1. Pour boiling water over the "Mivina", drain the boiling water.
2. Put the diced mackerel, eggs, and fillet into a bowl, add the corn, green onions, mayonnaise, salt and pepper, and mix.
You can also find recipes on OBOZ.UA: