Trending:
Brad Pitt, Marilyn Monroe and more: 5 celebrities who are related to US presidents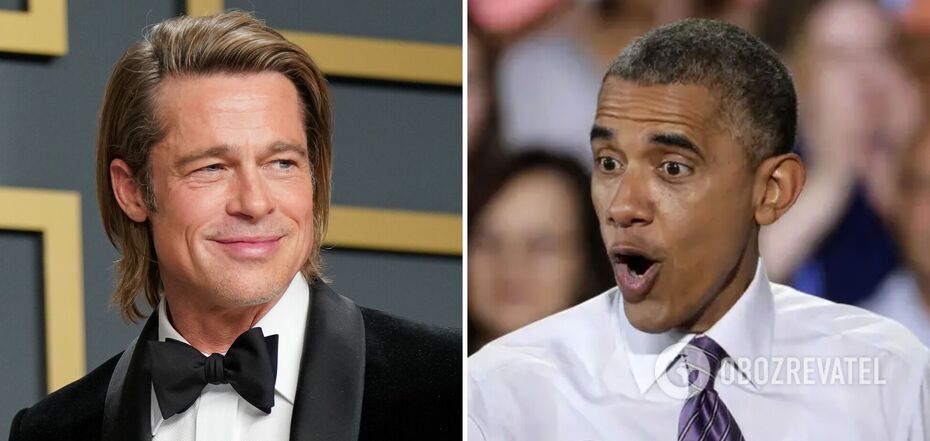 Brad Pitt and Barack Obama are distant relatives.
You probably created a genealogical (family) tree at school, a schematic representation of family ties. How many generations did you manage to record then? Are there any of your ancestors who became famous in Ukraine/in the world for their activities? Perhaps they were, but you weren't interested in it much. Some celebrities, thanks to their curiosity, have found out that they have common roots with U.S. presidents.
So, which of the actors and stars of Hollywood inherited the presidential genes - read in the OBOZ.UA article. Some of them even look a bit like their relatives.
1. Tom Hanks and Abraham Lincoln
The mother of the 16th President of the United States, Abraham Lincoln, Nancy Hanks Lincoln, is the 5th generation great-grandmother of actor Tom Hanks. And, of course, the movie star has known about this since childhood. He once told The Daily Mail that he was delighted with his relative and asked a rhetorical question: "When I was at school, guess which president I always wrote essays about?"
2. Brad Pitt and Barack Obama
American film actor and producer Brad Pitt and the 44th President of the United States Barack Obama are distant relatives. They are ninth cousins. These stars share a common ancestor named Edwin Hickman, who died in Virginia in 1769. "I think he (Brad Pitt - Ed.) got the best part of the gene pool," Obama jokingly commented on the family ties. And Pitt noted that he and the former US president "have an attraction in their genes."
Genealogists have also discovered that Pitt's ex-wife, actress Angelina Jolie, is a ninth cousin of Hillary Clinton, the first lady of the United States (1993-2001).
3. Ben Affleck and Barack Obama
American actor, screenwriter and film director Ben Affleck is another relative of Barack Obama. They are eleventh cousins. Their common ancestors are the Hinckley family from Cape Cod, Massachusetts. By the way, during the 2008 election, Ben voted for Barack. It is not known whether he hoped for Obama as a strong politician or supported him as a relative.
4. Marilyn Monroe and George W. Bush
American film actress, model, and singer Norma Jean Mortenson Baker (née Marilyn Monroe) is the ninth cousin of the 41st President of the United States, George Herbert Walker Bush. Their common ancestors came to America in the 1620s.
5. Princess Diana and George W. Bush
Diana, Princess of Wales, was George W. Bush's eleventh cousin. They are linked by Bush's ancestor, Thomas Mitchell, who was born in the 1500s. According to other sources, the two are related through Henry Spencer, a fifteenth-century squire (an honorary title in Great Britain awarded to a knight's squire).
Earlier, OBOZ.UA wrote about 10 celebrities who have "doubles" from the past.
Only verified information is available on the OBOZ.UA Telegram channel and Viber. Do not fall for fakes!