Trending:
Bedbugs are attacking Europe: parasites "travel" in suitcases and clothes and have already reached the UK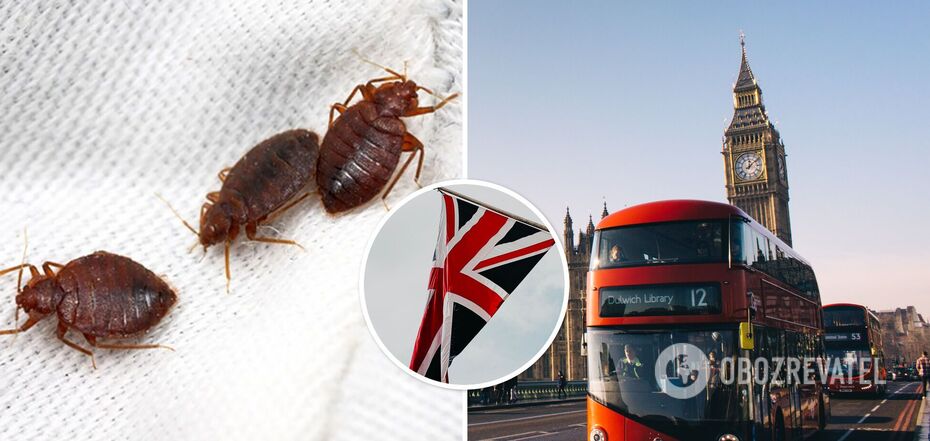 Pests have reached Britain and are causing concern among locals
The bedbug problem is gradually expanding its borders: The UK is one step away from becoming a new target for the pests. According to some reports, the insect epidemic has reached the north of Manchester, which is causing concern among experts.
This was reported by the Daily Star. Experts report an "alarming number" of bedbugs amid fears that outbreaks in Paris will spread to the United Kingdom.
The city council of the English town of Luton has been receiving more complaints about creepy insects. "The pest control service is now receiving an alarming number of bedbug calls every week," the local government said. The city council has published guidelines on how to prepare your homes for the "treatment". However, they warned that there are "no limitless resources" to tackle the problem.
Natalie Bungay of the British Pest Control Association (BPCA) said that seasonal increases in insect populations as more people travel during the summer months are not unusual. "During COVID-19 there was a downturn due to a lack of global travel," she explained, "so any increase now could be a return to normal when everyone is free to travel again.
After the outbreak in France, the British fear they are next. This week in Manchester, a small insect was spotted crawling on a bus window, just days after a London Underground passenger saw a bedbug on her leg. However, Adam Juson of pest control company Merlin Environmental later denied the claim that the insect was actually one of the bedbugs.
The photo of the beetle in the bus was uploaded to X (Twitter) with the caption: "Do something about this quickly." FirstBus, the company that runs the public transportation service, responded: "This is a real concern and we apologize."
Experts believe that Britain is not ready for the invasion of bed bugs, the Daily Mail writes. Professor Lucy Easthope, who has worked on responses to global events, including the September 11 and September 7 attacks, the Grenfell Tower fire, and COVID-19, issued a stark warning amid growing fears.
On her X page, she wrote: "I promise you this... Britain is not ready for an invasion of bed bugs." In a second tweet, the expert recounted how she once experienced a bed bug outbreak in Knoxville, Tennessee, adding, "It takes a long time to get rid of them. Throwing away the mattress is not enough."
Professor Eastgope's comments come after London Mayor Sadiq Khan said the problem was a "real source of concern." He contacted officials in Paris after an outbreak of the insects was reported in schools, trains, hospitals and cinemas.
Earlier, OBOZREVATEL wrote about the bedbug infestation in Paris and how France is solving the problem.
Only verified information is available on the Obozrevatel Telegram channel and Viber. Don't fall for fakes!