Trending:
Beckham's ex-mistress tells how she caught the footballer in bed with another: woman gives devastating interview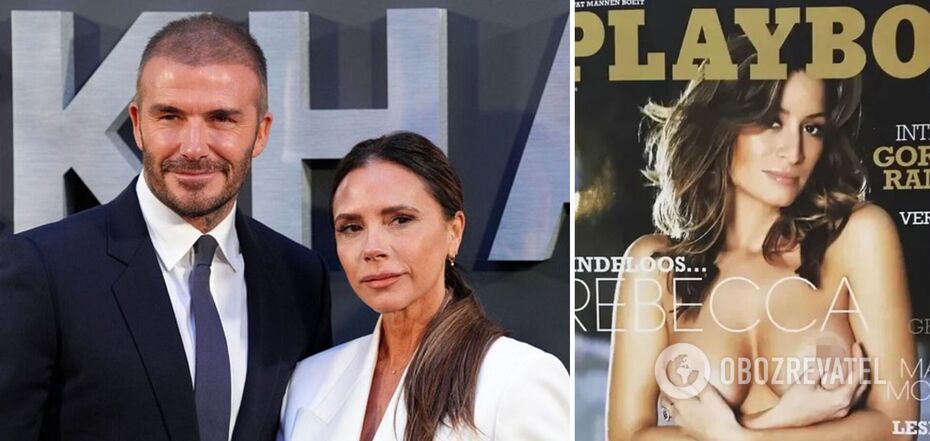 Rebecca Luz earned more than $1 million on rumors of an affair with the athlete.
Rebecca Luz, the former assistant of athlete David Beckham, with whom he allegedly had an affair, said that he cheated on his wife with more than just her. This is how Rebecca reacted to the documentary Beckham, which was recently released on Netflix.
The woman said that in the documentary, the famous former footballer, mentioning the affair, again made her a target for the media. She spoke about this in an interview with The Daily Mail.
The scandalous story Rebecca mentions happened back in 2003. Back then, David Beckham moved to Madrid to play for the local club Real Madrid. His personal assistant, Rebecca, helped him get used to the new place, and, according to the press, he soon began an affair with her.
In the documentary, David did not admit to cheating, but admitted that it was not easy for him and his wife at a time when all the media wrote about their relationship troubles. Victoria Beckham, not hiding her tears, added that the situation was "the most difficult time in her life."
"He only feels sorry for himself, but he should take responsibility," Rebecca says in an interview with The Daily Mail, "He makes himself a victim and makes me look like a liar. The press articles were horrible, but they were true. He caused his wife's suffering! It would have been better if he had just said that it was a difficult time, but he didn't want to remember it. Then I wouldn't have said anything. But he made it look like I was the only one to blame and he had nothing to do with it."
Luz recalls in a conversation with journalists that David was the first to show her signs of attention and gave her a reason to "feel special." The woman also said that Beckham cheated on Victoria not only with her. She recalled a story that happened at Cristiano Ronaldo's party. According to her, the romance with David was in full swing at the time and she was surprised to see the athlete showing special signs of attention to the Spanish model. Later, Rebecca received a call from Victoria, who said that she could not get in touch with her husband. The assistant found him in one of the rooms of the house where the party was taking place, with the model lying in bed.
Earlier, OBOZ.UA told you about David and Victoria Beckham's children: what they do, who they look like, and what disease all four inherited from their mother.
Only verified information is available on the OBOZ.UA Telegram channel and Viber. Don't fall for fakes!