Trending:
Authenticity and harmony with nature: the UN named the main tourist trends of the future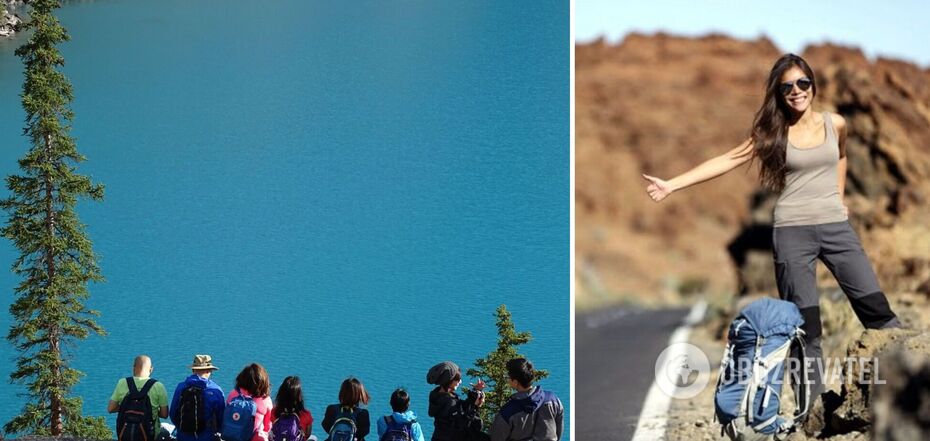 Domestic travel is growing in popularity
According to the United Nations World Tourism Organization, the tourism industry will recover from the effects of the pandemic in early 2024. However, it is already clear that the preferences of global travelers have changed significantly.
The State Agency for Tourism Development has identified the main tourism trends that, according to UNWTO experts, will shape the future of the industry globally:
Sustainability and Inclusivity. "Environmental sustainability" is no longer a catchphrase, but an urgent necessity. Today's travelers are increasingly choosing destinations that prioritize environmental preservation, responsible resource management, and the well-being of local communities. Most tourists say that they are looking for environmentally friendly products and are willing to pay for them, want to try local specialties and use alternative energy sources when traveling.
Growing popularity of new destinations. Modern tourists are looking for new and unique experiences, so they are increasingly choosing to travel to little-known countries or regions. This is prompting the UN WTO to focus on promoting lesser-known destinations and intensify its work with governments and the private sector to encourage as many tourists as possible to visit new and lesser-known locations.
Growing popularity of domestic travel. With inflation and rising oil prices driving up transportation and accommodation costs, modern tourists are increasingly choosing to travel within their own country. Travelers are looking for opportunities to explore local cultures, traditions, and cuisines. In the coming years, tours to small but interesting towns and villages will be popular among tourists looking for unique experiences.
Gastronomic tourism. In today's world, unique local/regional intangible cultural heritage is becoming an increasingly important factor in attracting tourists. UN WTO experts see gastronomic and wine tourism, for example, as an opportunity not only to promote little-known destinations, but also to revitalize the local economy and preserve traditions.
Ecological tourism and protected areas. Tours to national parks and various natural sites will become increasingly popular. Tourists will increasingly seek a quiet and measured vacation. The main motivation is to observe and appreciate the local nature, as well as the traditional cultures that prevail in these natural areas.
Adventure tourism. Mountaineering, rafting, and trekking will be even more popular among young tourists looking for new and extreme experiences. During their travels, tourists usually enjoy three main components of adventure: exoticism, outdoor activities, and nature.
Mariana Oleskiv, head of the State Agency for Tourism Development, believes that the trends identified by the UNWTO experts fit perfectly into Ukrainian reality.
"The war has caused a large movement of those categories of Ukrainians who would otherwise never have visited the unique locations of central and western Ukraine, choosing instead Turkey, Egypt or Europe. And it turns out that our ancient culture is equal among equals," said the head of DART.