Trending:
Aries to find a partner, while Taurus to be rewarded with pleasure: love horoscope for October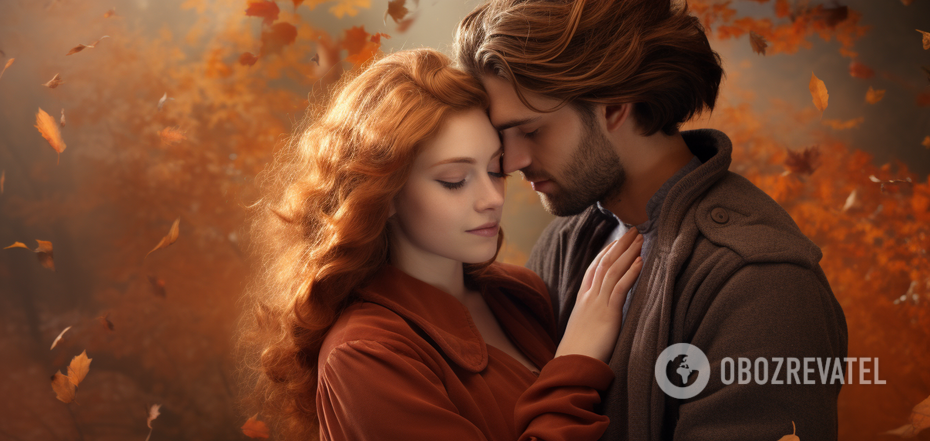 Love horoscope for October
Libra is a sign of harmony and love, so it's no surprise that you're likely to meet a special someone in October. This is an emotional period when romance will be in the air.
According to astrologers, the universe is preparing to reveal deep experiences and transformative encounters that can change the course of your life. However, it is worth remembering that relationships require effort, understanding, and compromise.
Aries
October will be a successful period for you. Only moments of jealousy and confrontation can overshadow happiness in your personal life. Accept these ups and downs as they help deepen and develop relationships. You just need to have an honest conversation with your partner. Single Aries need to open themselves up to new experiences and opportunities because you never know when love might suddenly knock on your door.
Taurus
A period full of wonderful moments awaits you. You can enjoy your time together with your partner without any worries. Your feelings will rekindle the flame that has gradually flared up in your relationship. This opportunity is only in your hands, so take the initiative to fall in love again. Single Taurus should remember that sometimes the most unexpected paths lead to the most passionate romances.
Gemini
Relatives will demand your attention, and it will be important for you to take care of them. Your partner will show his best side, guaranteeing you protection and support. Appreciate the time spent alone with your loved one.
Cancer
Get ready for a period of instability and strong emotions. Love requires your full commitment and presence. It's important to stay calm and stable no matter what difficulties you face. If you're single right now, this is the perfect time to think about what you want in your love life and take proactive steps to make those desires a reality.
Leo
Even if life seems a little monotonous at the beginning of the month, don't be afraid, because a gradual improvement is on the horizon. Take advantage of the opportunities that come your way in advance to create wonderful moments with your partner. For those who are currently single, this month offers a favorable atmosphere for romance. However, before you dive into a new relationship, it's advisable to clarify what you want from your partner.
Virgo
Get ready for a new stage in your love life. At the beginning of the month, some events may negatively affect your mood. But don't be afraid, because open and honest communication with your partner is the key to finding solutions. Open yourself up to positive changes and get ready for pleasant surprises.
Libra
You may face some uncertainty in the coming days. You should plan your next steps with focus. For single Libras, the month will bring promising experiences and exciting news. However, it's important to properly assess these opportunities to fully utilize their potential.
Scorpio
The coming weeks will be exciting for you. As the month progresses, you will have the opportunity to create a harmonious and romantic atmosphere that will help you overcome any difficulties with ease. Open and honest communication with your partner will create a sense of security and deepen the bond between you.
Sagittarius
It's important to avoid being self-centered in difficult situations. Don't ignore the requests and needs of others. This month will allow you to recuperate. Consider spending the weekend in a calm and quiet atmosphere. For those who are currently single, a short trip can be very beneficial as promising acquaintances are likely to happen.
Capricorn
Get ready for a pleasant period in your romantic life. Even small disagreements that arise will breathe new life into your relationship. Embrace this peaceful period and enjoy the tranquility that surrounds you. This is a good time to follow your desires and actively seek love.
Aquarius
You should spend more time with your partner. Astrologers advise you to cooperate more actively with your partner. Concealing problems can complicate the situation with a lack of mutual understanding. Constant resentment will only be an unwanted companion on your path to love. For those of you who are still looking for a soulmate, it's time to relax.
Pisces
You will be looking for a balance between home, family and partner. Harmony will be crucial to strengthening your relationship. Now is the perfect time to take steps to have sincere conversations and confessions. Open up, communicate honestly, and make an effort to meet each other's needs.
Earlier, OBOZREVATEL shared that some signs will soon have to face disappointments.
Subscribe to OBOZREVATEL on Telegram and Viber to keep up with the latest news