Trending:
Another planet should have appeared in the solar system: scientists have stumbled upon traces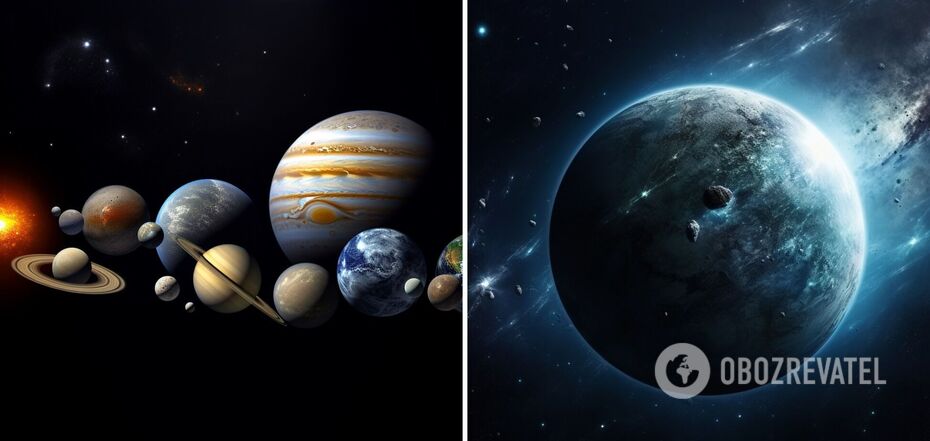 The solar system
In the solar system, scientists have discovered a rocky object called Arrokoth, which is the embryo of an unformed planet. It is shaped like a snowman and consists of two interconnected parts - the larger part is called Wenu, and the smaller part is called Weeyo.
The Planetary Science Journal published a study confirming the theory that this object was the embryo of the planet. Arrokoth orbits the Sun in the Kuiper belt and has a reddish hue and a bumpy surface.
According to scientists, this asteroid is 35 km long, 20 km wide and 10 km high, and is the farthest object in the Solar System ever explored by a spacecraft.
The researchers studied most of Arrokoth Wenu and found 12 almost identical-sized "humps" on it. This led to the theory that this object is the embryo of another planet that never formed.
Once upon a time, these were two separate stones that rotated side by side and only eventually merged. But the larger stone was formed by the merger of separate stones of almost the same size and shape. According to scientists, this is another confirmation that planets are formed from the rocky debris and dust that surrounds a newborn star.
The researchers created a simulation that showed that the larger Wenu stone was formed by small stones joining together at low speed. The proof is in the 12 small humps on the site.
The smaller part of Arrokoth doesn't look much like the larger one, but Weeyo also has three small humps, so scientists assume that this part was formed in the same way.
Scientists also believe that the embryos of planets such as Arrokot can be formed with the help of almost identical space objects, but this is only a hypothesis.
Earlier, OBOZREVATEL published a study on the existence of an unknown planet in the Solar System.
Subscribe to OBOZREVATEL's Telegram and Viber channels to keep up with the latest developments.