Trending:
AI has shown how Harry Potter, Hermione, Voldemort, and other wizards would look like in a 90s sitcom. Photo.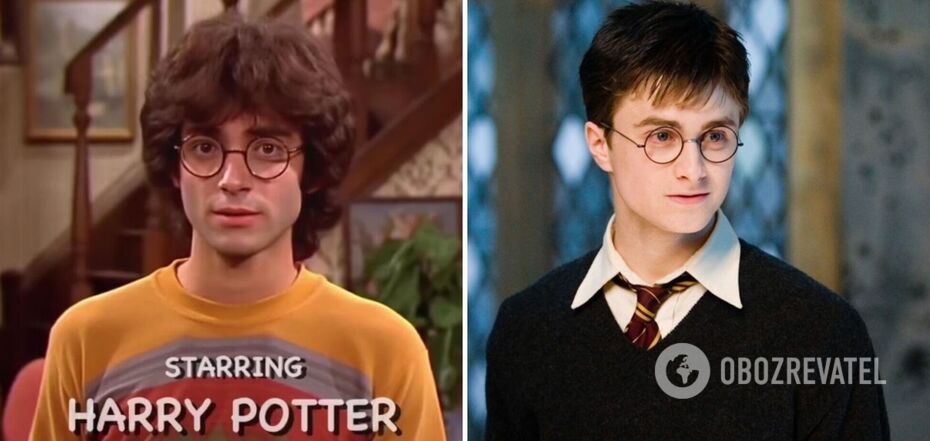 Perhaps a sitcom with wizards would be as popular as a series of movies
The first Harry Potter movie, based on the novels by J.K. Rowling, was released in 2001. The film, directed by Chris Columbus, was the beginning of an extremely successful franchise, which now consists of eight parts of the main story and three additional films.
HBO Max announced the creation of a series based on the book series, which is planned to be released in 2025-26. However, social media users are actively looking for a reinterpretation of the famous franchise and creating it themselves. OBOZREVATEL found an artificially intelligent photo by Allen T on X (formerly Twitter) of what a 90s-style "boy who survived" sitcom would look like. It looks like Friends but with a bit of magic.
Allen T created our favorite characters with the help of Midjourney AI, but now they look completely different. The images show a modest Harry, a Draco Malfoy that resembles Brad Pitt, and Voldemort that exudes extravagance.
Ron Weasley has grown a fashionable red mustache. He would have become the protagonist's best friend here too, being funny but often unlucky.
The look of Hermione Granger seems to have hardly changed.
Draco Malfoy looks different for sure. The Slytherin has sharp features and an unpleasant smile in the book, but here Draco looks like a young Brad Pitt in fashionable glasses and a leather coat.
Severus Snape would probably be a supporting character who personifies pessimism and sarcasm. And Dumbledore would be a funny old man in the neighborhood who likes to dress strangely.
In this photo, one of the most dangerous dark wizards, whose name was not to be spoken out loud, Voldemort has turned into "Uncle Voldemort" and even got a nose. He could have become a comic character with extravagant tastes and habits.
Rubeus Hagrid looks like an ardent fan of rock and roll and Elvis Presley. And Dobby seems to have aged before our eyes.
Earlier, OBOZREVATEL wrote about what was wrong with the Maya the Bee cartoon, which was a favorite among children of the 90s, and why the fairy tale was accused of propagandizing totalitarianism.
Only verified information is available on our Obozrevatel Telegram and Viber. Don't fall for fakes!