Trending:
About 400 trees bent at 90 degrees in a forest in Poland: scientists argue over the eerie phenomenon. Video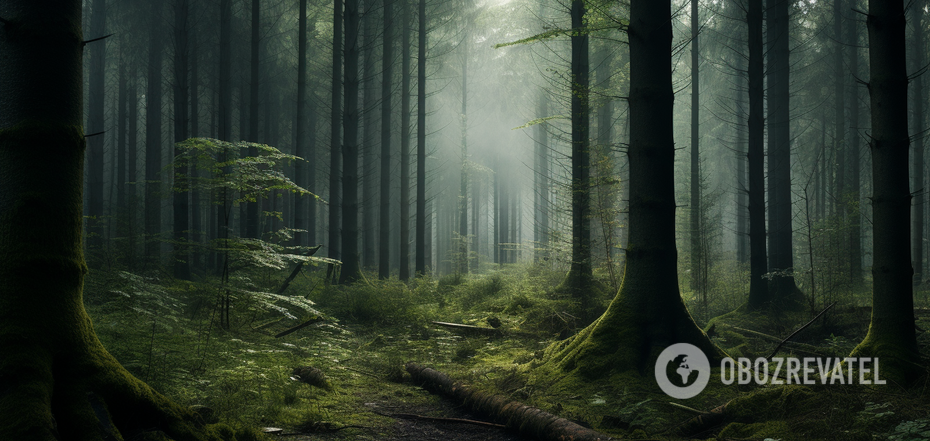 The forest. Illustrative image
In western Poland, there is a small town called Grifino, known for its mysterious secret. The local forest is called a spooky phenomenon because of the amazing trees that are bent 90 degrees at the base.
The trees were planted in the 1930s, on the eve of World War II. The Ifl Science publication told about the hypotheses of scientists about the unique phenomenon.
The forest near Grifino has a truly mystical atmosphere. About four hundred trees grow at a 90-degree angle, with most of them leaning in one direction - to the north.
It's useless to expect any clues from the locals - when the Nazis captured Grifino during World War II, people left the town, so there are no witnesses to those times.
Among the theories, there are several mystical and rational ones. For example, there is a version that the trees were deformed due to the arrival of a spaceship. An alien civilization came to Earth, but had problems parking, so they had to bend the trees.
A more realistic, but still unlikely, version is that the saplings were crushed by Nazi tanks and then began to grow again toward the light. However, the bent trees are surrounded by normal upright trunks, so this version also does not stand up to criticism.
Another theory has to do with weather conditions or even cataclysms. The saplings could be in a horizontal position due to a storm or heavy snow.
Gary Coleman, an associate professor of plant science and landscape architecture at the University of Maryland, told the Washington Post that he believes the secret of the forest lies in a classic gravitational reaction. Every time a sapling sprout was in a horizontal position, the tree began to reorient itself toward the light.
Coleman added that while working for the U.S. Forest Service, he had seen similar trees - saplings severely damaged by wind during a storm.
In the Griffin forest, scientists found traces of cuts and knots. Therefore, it is likely that centuries ago, people deliberately tried to deform the seedlings by keeping them closer to the ground. And then gravity began to "work wonders". Pines are often used to make curved furniture, frames, or barrels. Naturally, naturally curved wood is stronger than straight wood that has been bent after being cut down. The forest could have been located on the territory of a forest farm or other enterprise that dealt with wood.
Earlier, OBOZ.UA reported that a unique flower that grows in the rainforest was on the verge of extinction.
Subscribe to the OBOZ.UA channels in Telegram and Viber to keep up with the latest events.