Trending:
5 celebrities who gave their children up for adoption or boarding school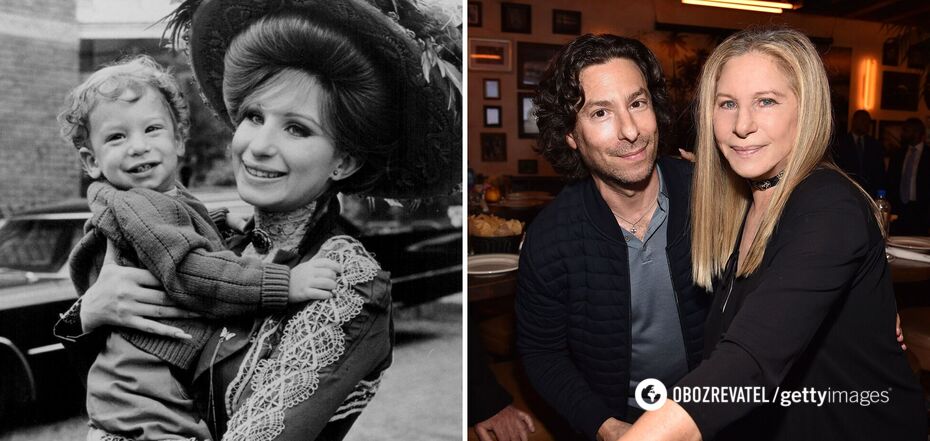 Celebrities who gave their children up for adoption.
An unplanned pregnancy can be a serious problem for both parents and child. Some couples are too young to take proper care of the baby, while others may have financial difficulties. Sometimes, due to various circumstances, adoption may be the best option.
Celebrities, of course, are not immune from such situations: some of them had to give their children to another family. Fortunately, many of these stories have had positive outcomes. Read more in the OBOZ.UA article.
1. Joni Mitchell
Canadian vocalist Joni Mitchell became pregnant in 1965 when she was in high school. Despite her young age and the fact that her boyfriend had left her, she decided to give birth. After several months of motherhood, she realized that she was not ready to provide her child with a happy childhood. After much deliberation, she decided to give the baby to another family. The singer recalled this bitter experience in several songs, for example, in the song Little Green: "My child is someone else's. I gave birth to it, but I couldn't raise it."
Many years passed. In 1997, the daughter wanted to find her biological mother. Kylauren Gibb (as her new parents called her) wrote a letter to the star mom. A week later, they met and were able to restore a warm relationship.
2. David Foster
Canadian singer and keyboardist David Foster became a father when he was 20 years old. Then he and his chosen one decided to focus on their careers and gave the girl to another family. Thirty years have passed. David resumed communication with his daughter. Moreover, he employed Allison Jones Foster at the David Foster Foundation.
3. Patti Smith
American singer, poet, and composer Patti Smith, also known as the "godmother of punk rock," gave birth to a girl in 1967 and decided to give her up for adoption. Why? Because she thought she would not be a good mother and would not be able to teach her child the right manners. I did not regret my decision, which was not easy, because I knew that the new family would take good care of the baby.
4. Barbra Streisand
At the beginning of her career, the American vocalist, composer, lyricist and producer Barbra Streisand gave birth to a son, Jason Gould, who soon starred with his star mother in the movie The Prince of Tides (1991). When the boy was three years old, his parents divorced. Motherhood, as it turned out, was not in Barbra's plans: her career was developing rapidly, and her son required more and more attention. So the artist sent Jason to a boarding school, where he lived until he turned 18. Streisand then established a relationship with her son: she helped him break into the world of cinema and began performing on stage with him.
5. Clark Gable
Despite being married, Clark Gable, a Hollywood actor and sex symbol of the 30s and 40s, had an affair with actress Loretta Young. Shortly after the relationship began, the mistress became pregnant. She gave birth to a daughter, and together with her star partner, she decided to give the baby to an orphanage. After 19 months, Loretta finally got her baby back. Gable was more cold-blooded. He never admitted that he was the father and never met his child.
Earlier, OBOZ.UA wrote about 5 Ukrainian stars who became mothers at the age of 40+.
Only verified information is available in our Telegram channel OBOZ.UA and Viber. Don't fall for fakes!