Trending:
Why smart gardeners mow potato haulm and when to do it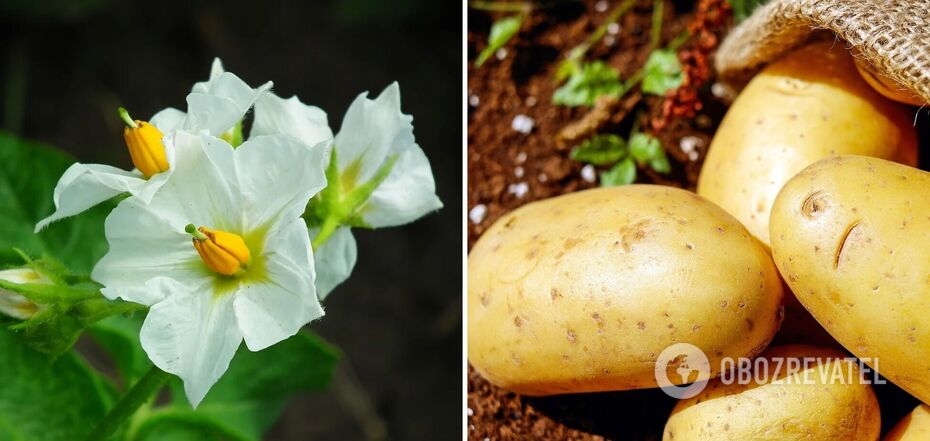 Potato haulm
People who grow potatoes for the first time do not know what to do with the haulm. Some owners remove it before harvesting.
Potato haulm can negatively affect the fruit. Therefore, OBOZREVATEL has collected tips that will help to deal with it.
Most people think that lush potato haulm is an indicator of a good harvest. However, when it begins to bloom, the plant directs all the forces to the flowers, not to the fruit, extracting all the nutrients from the ground.
Many pests appear exactly on the green part of the potato, so if you remove it in time, you can reduce the likelihood of insects that can harm the fruit.
The plant is most often affected by phytophthora, the most common and dangerous disease of garden crops. The fungus develops on the leaves and leads to fruit rot. Therefore, if you get rid of the haulm in time, you can avoid the appearance of any ailments.
Potato haulm can be cut a month after flowering. Then the harvest will be good and abundant, because all nutrients will be directed to the fruits and the potatoes will be large.
Do not forget to leave small "tails" when mowing to see where the potatoes are planted when harvesting.
It is recommended to mow the haulm a week or 10 days before harvest. If you planted late varieties of potatoes, you should cut them three weeks before frost.
You can not feed cattle with potato haulm, because it has poisonous substances that can lead to diseases in animals.
Earlier OBOZREVATEL shared what to plant in the vegetable garden to scare Colorado potato beetles away.
Subscribe to OBOZREVATEL channels in Telegram, Viber and Threads to be aware of the latest events