Trending:
Humans could get in trouble for having sex in space: what scientists warn about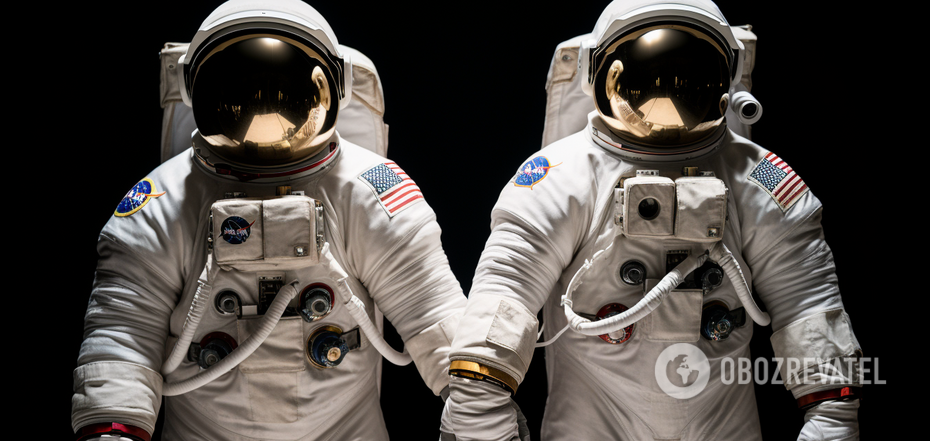 A pair of astronauts
Scientists assure: the era of space tourism is not far off, so we will have to solve urgent physiological questions. For example, how to make love in space. Although NASA experts do not recommend sexual intercourse in the absence of gravity, the issue may soon become particularly relevant.
The lack of gravity not only affects physical movements but can cause problems in the body. The latest space sex research was reported by the Daily Mail.
When the first sex in space can happen
Private space companies are already actively offering civilians the chance to go into space, the only downside is the high price tag.
David Cullen, a professor of bioanalytical technology at Cranfield University, notes that humanity is entering a new era of spaceflight and calls for urgent research into the implications of sex in space.
While NASA does not explicitly prohibit sex in space, the astronaut code of conduct requires that "relationships of trust" and "professional standards" be maintained at all times. The agency doesn't even allow married couples to fly into space together.
Prof. Cullen is confident that the first sex in space will take place within the next decade.
Peculiarities of sexual relations in space
Intimacy in space will definitely not be easy. Prof. Anna Geitmann from McGill University in Montreal explained that the main problem is that "the partners will have to stay physically close to each other, as it will be impossible to rely on gravity."
Another challenge would be the risk of injury.
"You have to try to avoid head bumps because, again, there is no gravity that would prevent partners from moving away from each other," the professor added.
But the main nuance is that sex in space will not only affect physical movement but can also cause problems within the body.
According to Laurie Meggs of AI Signal Research, the disruption to blood circulation could make it difficult for men to achieve an erection: "There is no gravity to pull blood to the lower body. But blood does flow to the chest and head, causing astronauts to have puffy faces with bulging blood vessels in the neck."
Scientists say there is a risk of developmental abnormalities in human embryos conceived in space. Prof. Cullen added that in space there is an increased likelihood of ectopic pregnancy.
Earlier OBOZREVATEL shared what happens to the human body in space.
Subscribe to OBOZREVATEL channels in Telegram , Viber and Threads to keep up with the latest news.