Trending:
How to paint eggs beautifully with a mixture of vinegar, onion husks and hibiscus tea: share the original technology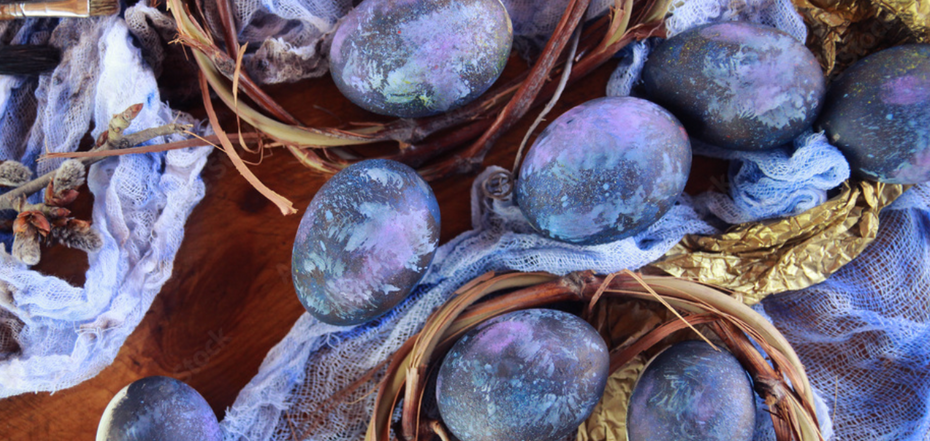 How to dye eggs beautifully
Easter eggs are a must at the festive Easter table. You can dye them with beet juice, onion husks, as well as red wine, hibiscus tea, ground paprika, turmeric.
Culinarian Katerina shared on Instagram an original idea on how to beautifully dye eggs with a mixture of vinegar, hibiscus tea and onion husks.
Ingredients:
Vinegar 9%
Onion peel
Hibiscus tea
A4 paper
Gauze
Method of preparation:
1. Whisk the onion husks in a blender. Transfer to a bowl, add the chopped papers.
2. The eggs are dipped in vinegar, roll them in this mixture, put them in gauze and tie them tightly.
3. Transfer the eggs to a saucepan with the onion husks, add water, hibiscus tea, salt, bring to a boil and simmer for about 10 minutes.
4. Remove the eggs from the gauze and put them in a bowl.
The drawing on the eggs will turn out very original and beautiful without streaks!
Also on OBOZREVATEL reported how to properly dye eggs with hibiscus tea, so that they were beautiful and without streaks.