Trending:
How to cook pasta for dinner on a budget: the easiest recipe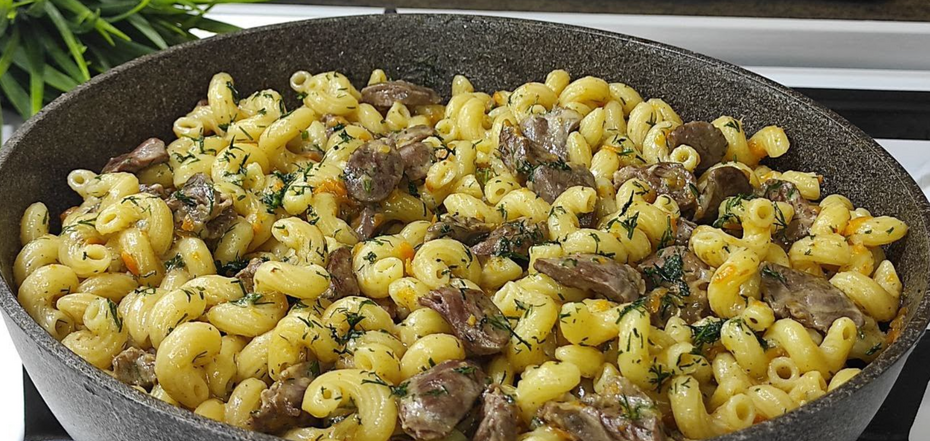 Pasta recipe for dinner
Pasta is a product that cooks very quickly, so it's an ideal option for lunch or dinner. They can be complemented with a delicious sauce, meat or minced meat, tuna, mushrooms, stew, and plain cheese.
Foodblogger Iryna Dymytrova (iriska_dimitrova) on her Instagram page shared a budget recipe for pasta with chicken hearts.
Ingredients:
chicken hearts - 400 g
vegetable oil - 3 tbsp.
onion - 1 pc
carrots - 1/two carrots
tomato paste - 40 g
pasta - 250 grams
Method of preparation:
1. Rinse the chicken hearts, cut off any excess and cut in half. After that, rinse again and leave to drain.
2. Put the hearts in a frying pan heated with oil and fry lightly.
3. Chop the onion and add to the heart, fry until transparent.
4. Chop and add carrots, fry until golden brown.
5. Add tomato paste and sauté for 1-2 minutes. Add salt and cover with water, cook under the lid until the hearts are ready.
6. Add dry pasta and cover with water. Add salt and pepper, cook under the lid until tender.
Also, you can read these recipes on OBOZREVATEL: