Trending:
All-purpose yeast dough for any kind of baking: always comes out fluffy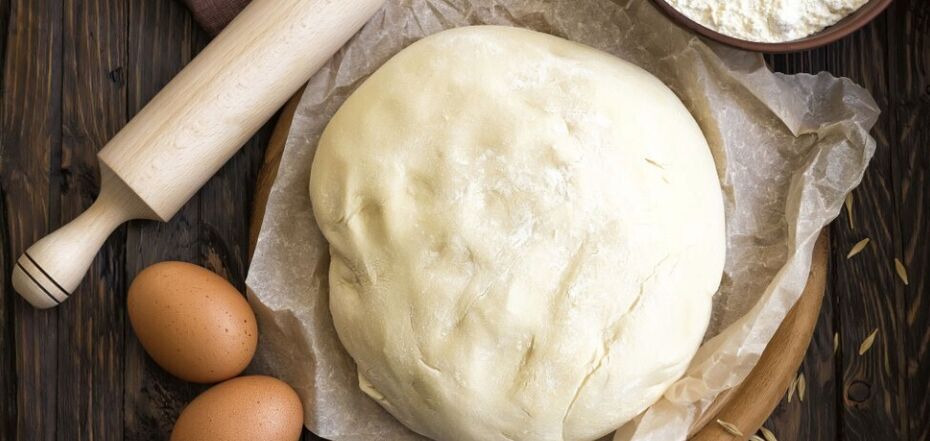 The easiest yeast dough for baking
Traditionally, the individual dough is used for each pastry. But you can memorize just one recipe and safely use it for your favorite dishes. The following dough is suitable for absolutely everything: patties, sausages in the dough, and various pies.
The idea for the universal yeast dough was published on the Instagram page of food blogger Daria Ivanova (eatme_daily).
Ingredients for sourdough:
12 g of dry yeast
3 tbsp of flour
1,5 tbsp of sugar
250 g of warm milk
Ingredients for the dough:
starch
500 g of flour (+/- 100 g)
70 g of sugar ( for sweet - 100 g)
3 eggs
sunflower oil
salt
For the greasing: egg yolk and milk or water 1 tbsp
Ingredients for the filling:
8 pcs. of sausages, optionally cheese slices
7 pcs of eggs
70g of butter
1 tsp of granulated garlic or fresh 1 clove
bunch of dills and green onions
salt and pepper
Method for making the dough:
1. In a large bowl, dissolve the yeast in warm milk (it is important to use warm milk, not hot or cold), add sugar and mix the flour.
2. The yeast and other ingredients should be completely dissolved.
3. Cover with a towel and put in a warm place for 15-20 minutes.
4. You can put it in the microwave or oven, place a glass of boiling water next to it, and close the door. The yeast should start working.
5. Meanwhile, sift the flour, add salt, sugar and mix.
6. When the dough has risen, stir the eggs separately and add to the dough, mix. Add the flour and knead the dough. It will take about 5-10 minutes.
7. The dough is elastic, pleasant and soft at the end, almost does not stick to your hands.
8. Grease the dough with vegetable oil, put it in a clean bowl, cover with a towel, and put it back in a warm place for 1 hour. The dough should double in size.
Also, you can read these recipes on OBOZREVATEL: