Trending:
No eggs, no baking powder: crispy cheese sticks for a snack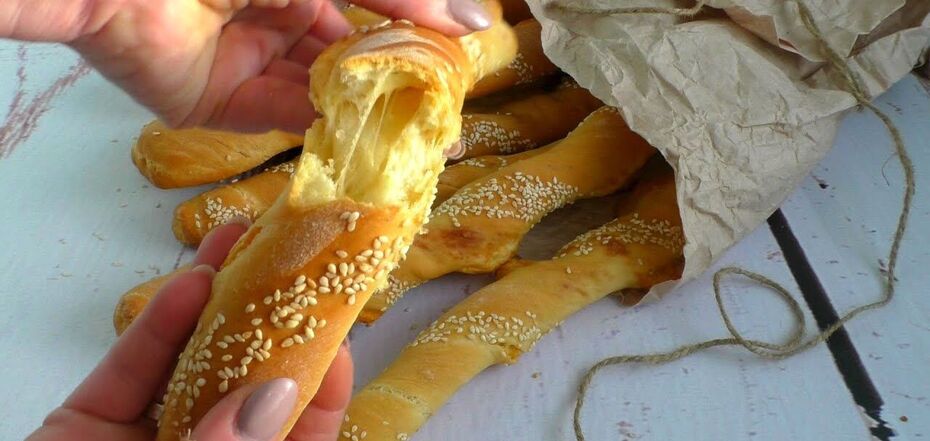 Cheese sticks are a great option for a quick and delicious snack for the whole family. In addition, they can be easily made from a simple dough without yeast, eggs or baking powder. They are baked in the oven and are golden, crispy and just melt in your mouth.
Foodblogger Ludmila on her YouTube channel(Luda Easy Cook Ukrainian Chef) shared her recipe for crispy cheese sticks in the oven, which you can make in just 25 minutes.
Ingredients for 20 pcs:
hard cheese - 130 g
150 g butter
salt - 1/2 tsp.
water - 100 ml
flour - 300 g
Hard cheese for breading - 100 gr
Method of preparation:
1. First, sift the flour and add salt to a deep bowl. Mix everything until homogeneous.
2. Next, you need to grate cold cheese into the flour mass. Mix everything until homogeneous.
3. At this stage you need to grate the cold butter, constantly mixing it with the flour. Grate the mass until a homogeneous crumb.
4. Evenly pouring water, knead the dough. When ready to put it into a bag and leave for 20 minutes in the fridge.
5. Meanwhile, prepare the cheese for breading. It should be grated on a grater.
6. Take the ready dough out of the fridge, roll it into a sausage and cut it into portions. Roll each piece into sticks and roll each one in cheese.
7. Place the sticks on a baking tray lined with parchment. Bake at 200 degrees for 20-25 minutes.
Also on OBOZREVATEL you can read the recipes: