Trending:
Delicious oatmeal pancake for breakfast with cheese and berries: ready in a few minutes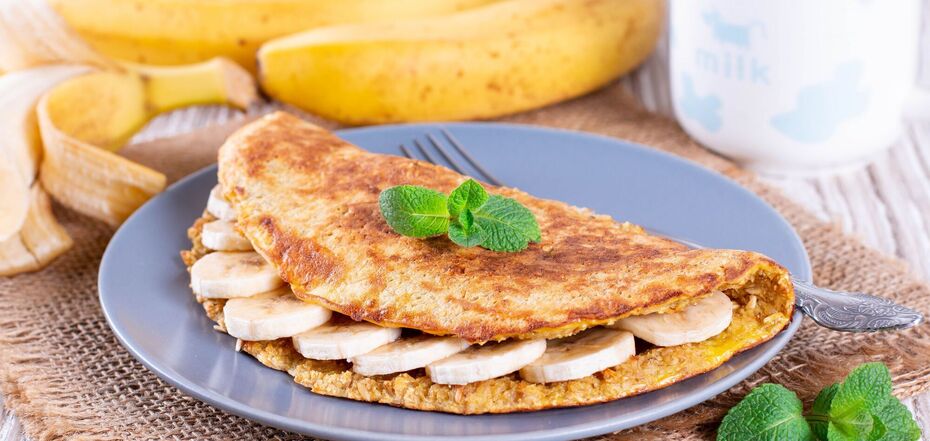 Delicious oatmeal pancake for breakfast in minutes. Source: pexels.com.
Oatmeal pancake is the most delicious variant of cooking oatmeal. Such a dish can be confidently called a healthy dessert. It comes out very hearty and nutritious if you add cottage cheese filling, berries and fruit.
Blogger Anna Kulik (annushka_aa) shared the idea of cooking oatmeal pancakes with filling for breakfast in Instagram stories. If you don't like to eat gray oatmeal, this dish will be a great alternative.
Ingredients for the pancake:
oatmeal - 50 g
chicken egg - 2 pcs
skim milk or kefir - 20 ml
Method of preparation of pancake:
1. Mix all ingredients together.
2. Heat the frying pan well.
3. Add a drop of vegetable oil.
4. Pour out the mixture.
5. Fry on both sides.
Ingredients for the filling:
skimmed sour milk cottage cheese - 60 g
sour cream 10% - 30 g (or yogurt 1%)
fruits and berries - 100 g
honey
Method of preparation:
1. Mix cheese and sour cream together.
2. Spread on oatmeal pancake.
3. Top with fruit and berries.
4. Add honey.
Also on OBOZREVATEL you can familiarize yourself with recipes: