Trending:
Budget hard cheese in the microwave: cooked without milk and boiling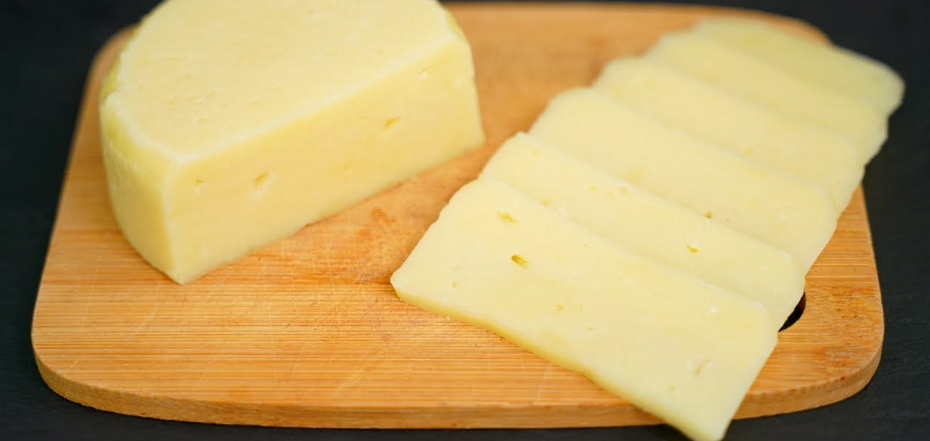 Hard cheese is a product that is not necessary to buy in the store because it is easy to make at home from available ingredients. Traditionally it is made from cottage cheese, milk, or sour cream, supplemented with your favorite spices, herbs, seeds, or nuts.
On her YouTube channel(Lilya Tsvit), cookLilya has shared a recipe for homemade hard cheese, which you can easily make in the microwave in a matter of minutes.
Ingredients for 1200 g of cheese:
cottage cheese - 2400 g
eggs - 2 pcs.
salt - 2 tsp.
soda - 2 tsp.
butter - 2 tbsp.
spices
Cooking instructions:
Put the cottage cheese in a bowl and put it in the microwave for 3 minutes. Then take out the product and mix thoroughly. Heat the cheese in this way 2-3 more times, so that it melts well and is homogeneous.
2. After this, you need to discard the cheese on a gauze. Wait for the excess liquid to drain.
3. Add salt, baking soda, and egg to the cheese. Beat with a blender until homogeneous. Also, add vegetable oil and mix.
4. In this form, place the cheese back in the microwave for 3 minutes. Then stir thoroughly. Repeat the procedure until the mass begins to stick and become viscous. If desired, you can add your favorite spices or even seeds or nuts.
5. The resulting mass is placed in containers and well-tamped. Be sure to let it cool in the refrigerator. The cheese is ready!
Also on OBOZREVATEL, you can read the recipes: