Trending:
What is the Hara Hachi Bu diet, or What is the secret of the Japanese longevity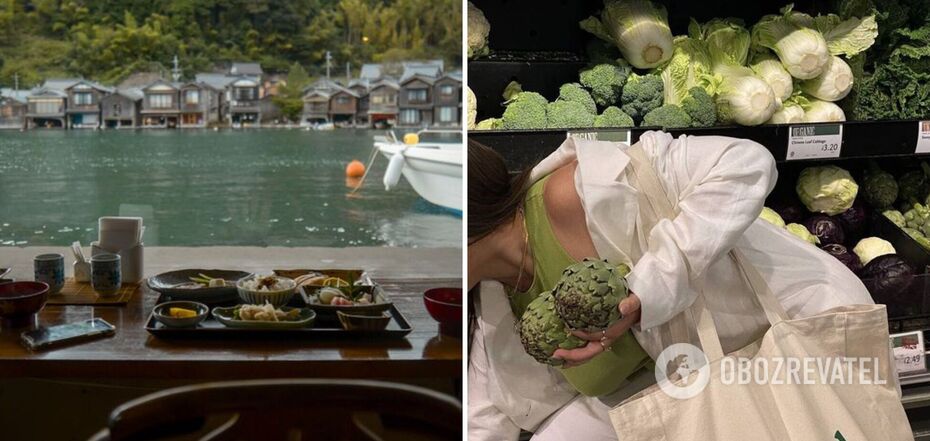 The Hara Hachi Bu method, as a guarantee of Japanese longevity, has existed for many centuries
Hara Hachi Bu is an ancient Japanese saying that means something like "eat until your stomach is 80% full." This phrase, passed down from generation to generation, contains a very important principle of longevity. It embodies the traditional Japanese system of eating based on conscious consumption and calorie restriction.
According to La Repubblica, nutrition and physical activity are two fundamental pillars of health, but most importantly, they can be influenced. When it comes to nutrition, we tend to look for universal principles that will work for everyone. Recently, however, it has become clear that food, or rather nutrition, is a complex science that must be adapted to the individual characteristics of a particular person.
The Japanese follow one seemingly simple rule: eat if you want to, don't eat if you don't want to. However, you should get up from the table with a slight feeling of hunger. The reason is that the stomach is an elastic organ that has, say, muscle memory. So, if you get used to eating less food thanks to this technique, which is equal to about 20% of an underfilled stomach, then its volume will gradually become smaller.
20 minutes later
It takes 20 minutes for the stomach's signal of satiety to reach the human brain. Therefore, as soon as you feel that you have "eaten" your 80%, you should wait a little longer. To make it easier to listen to yourself, try eating more slowly.
Calorie restriction
There is a universal principle that has been known for thousands of years and is supported by scientific literature: eat slightly fewer calories than you need. Our bodies need energy to function, and this energy comes from the food we eat.
The Japanese do this well thanks to a diet of healthy foods. The average Japanese resident has vegetables, rice, and seafood on their plate. The caloric content of the diet of representatives of this culture does not exceed 1800-1900 kilocalories.
The rule of half a portion
Try filling your plate with less food than usual. Perhaps half a serving was enough to fill you up all along? However, remember that the goal is to find a comfortable amount of food for your body, not to reduce calories. Therefore, if you still feel hungry after a sufficient period of time, it is better to increase the portion size.
Chewing food
The Hara Hachi Bu method also implies eating small portions several times a day and chewing food thoroughly. The Japanese don't know what it's like to snack on the go, so they follow healthy traditions. This method of eating, which requires careful chewing, helps restore the acid-base balance in the body and reduces the burden on the heart. In addition, active jaw work helps to get enough food with less.
Hear your needs
The feeling of hunger may not always be a signal from the body that it needs to eat. It can also arise as a result of an emotional state or eating habits. Usually, physical hunger occurs a few hours after the last meal and then gradually increases. Emotional hunger occurs suddenly and is accompanied by a desire to eat something specific, such as chips or a favorite dessert.
Moderation in food allows the Japanese to hear their needs and body, as well as to feel what it needs now. They know how to recognize true hunger without confusing it with appetite.
Inhale and exhale
Earlier, OBOZREVATEL wrote about the seven most unusual diets followed by celebrities.
Only verified information is available on our Telegram channel, Threads, and Viber. Don't fall for fakes!