Trending:
Igor Kondratyuk recalled the scandal with Oleg Vinnik, which almost ended up in court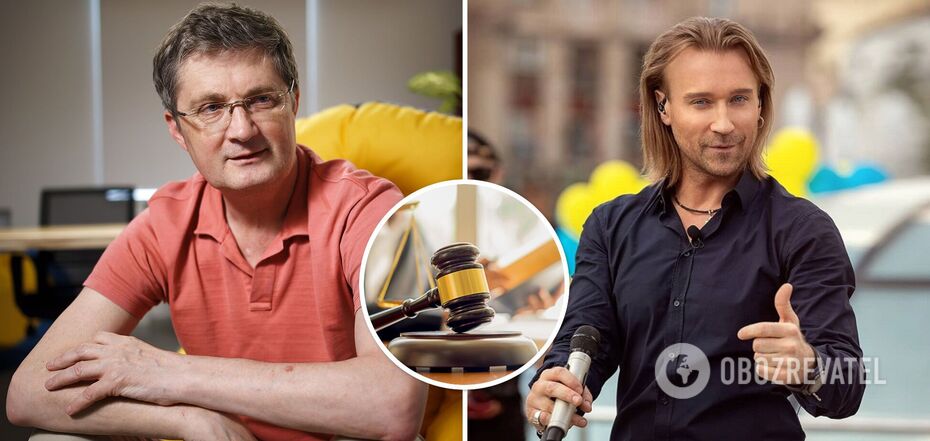 Igor Kondratyuk, a well-known Ukrainian producer and TV host, recalled an old story related to the singer Oleg Vinnik, who disappeared from the info field after a full-scale invasion and allegedly went to Germany for treatment. It was back in the days of the program "Chance". The musician, according to the showman, wanted to get into the project, but it refused him, explaining the rules of the contest, which were that the participant must first win in "Karaoke on Maidan".
Later, when Vinnik had already become popular in Ukraine, Kondratyuk told this story on "Karaoke on Maidan," adding a few untruthful details, which he openly admitted. However, then his lie did not turn out well in court. The host told the details in a podcast for the YouTube channel Stand Up Battle Club.
"One day a young blond kid comes up to me outside my office and says, 'I want to be on your program Chance.' I said, 'It doesn't happen that easily. You can come to me on Karaoke on Maidan. Who are you?" I think he said he was Oleg Vinnik. Gave me a CD of his performances. Why do I think it was Vinnik? Because he went on to tell a legend that coincided with his biography: "I work in Germany now, I sing in musicals, " Kondratyuk recalled.
Years passed and the presenter shared this story in one of the "Karaoke on Maidan" issues, adding that he then asked Vinnik to write a song called "Happiness" and only after that to try out for the project. Unreliable facts reached the performer himself. Kondratyuk was contacted by the artist's lawyer, who said that his client sued the showman for false information.
"I look - Vinnik's posters are posted. It was his first concert at the "Ukraine" Palace. I thought: "That's just PR, we know this showbiz! I said, "No way, we'll have a scandal!" - said the producer.
However, Vinnik soon withdrew the lawsuit because he did not want to go to court. Meanwhile, Kondratyuk himself was in the mood for a scandal and even purposely lied to the star's lawyers.
"I said: "It's a shame because I found the disc." But the lie was that I didn't find the disc. And if I had come to court, I would still have been awarded to slave for Oleg Vinnik," Kondratyuk concluded.
Earlier OBOZREVATEL wrote that during his illness Oleg Vinnik has changed a lot. He visibly gained weight, grew a thick beard, and changed his clothing style. The singer increasingly began to wear glasses and a cap, as well as hide his hair.
Only verified information in our Telegram channels Obozrevatel and Viber. Do not be fooled by fakes!