Trending:
Ukraine shoots down Russian fighter jet with Patriot: it was about to launch missiles - CNN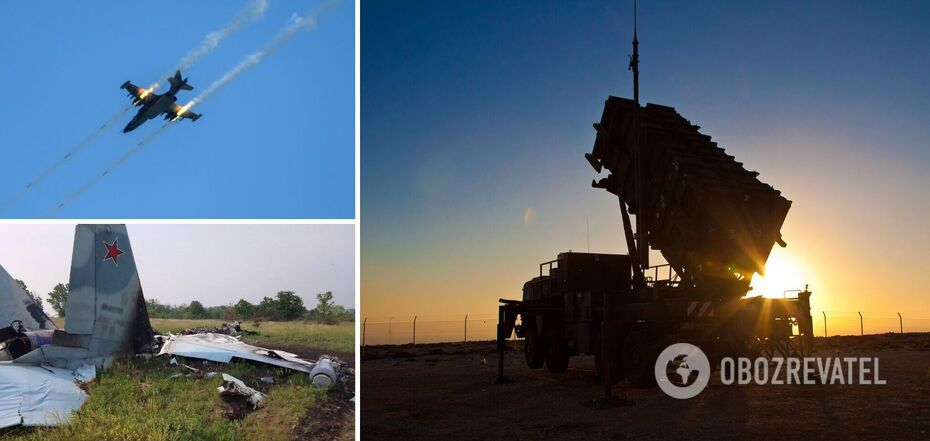 Ukraine shoots down Russian fighter jet with Patriot - CNN
The Ukrainian Defence Forces use the American MIM-104 Patriot air defence system not only to destroy Russian missiles during massive attacks. Our soldiers have already managed to "land" a Russian fighter jet using this system.
CNN mentioned this episode, without specifying the details, in a story about how Ukraine is stepping up its lobbying campaign for F-16s. The editors cited data from representatives of the US Department of Defence and Congressional staff.
The journalists recalled that the aggressor country Russia had launched an "unprecedented" series of missile launches at Kyiv on May 18. This happened just a few days after Russia fired six hypersonic Kinzhal missiles at the capital, aimed at destroying Patriot air defence systems.
Therefore, the newspaper writes, Ukrainian officials insist that without F-16s, the country "has to improvise". And in this context, they point to the fact that the Ukrainian Armed Forces shot down a Russian aircraft that was bombing peaceful cities using the US system.
"Defence Ministry officials and congressional staff told CNN that Ukrainian forces have used American-made Patriot air defence systems to shoot down at least one Russian fighter jet in recent weeks. Russian planes have largely stayed behind their defensive lines, making it difficult for Ukraine to target them with shorter-range systems such as NASAMS," the article says.
US officials noted that the Russian planes targeted by the Patriot were bombing to launch missiles at Ukrainian targets. The sources stressed that Russia had been doing this throughout the past year to maximise civilian casualties in Ukraine.
The editorial did not provide any other details. It should also be noted that the reports of the General Staff of the Armed Forces of Ukraine on the losses of the Russian occupation forces during the war have not recently mentioned that another downed Russian aircraft has been added to the list. To date, the defenders of Ukraine have "grounded" 308 Russian Federation aircraft and 294 helicopters.
U.S. officials have only stated that Ukrainians are responsible for making their own decisions on how to fire after the West provided Patriot systems, and they decide when and how to use them to protect the population.
At the same time, the Air Force has not yet confirmed CNN's reports of the downing of the Russian fighter jet.
Yuriy Ihnat, a representative of the Ukrainian Air Force, said this on Radio Freedom.
"We have not announced this. When we shoot down something, we announce it on our page. Planes or cruise missiles appear in our infographics. If we didn't announce it, it means someone else will," Ihnat said.
It should be noted that the main purpose of the Patriot SAM is to protect naval and air bases, as well as major administrative and industrial centres, from possible air attack. The system is capable of simultaneously detecting and recognising more than 100 air targets and then continuously tracking eight of them. It can also launch and guide up to three missiles at each of the eight targets. This SAM combines a radar station, fire control centre, launchers, missiles, communications and more. Read more about what is known about the Patriot system, which is called one of the best air defence systems in the world, here.
As OBOZREVATEL previously reported, Ukrainian soldiers were the first in the world to shoot down a Kinzhal ballistic missile from a Patriot SAM. Prior to that, such US air defence systems had never been used for such purposes.
Only verified information is available in our Obozrevatel Telegram channel and Viber. Do not fall for fakes!