The Ukrainian Armed Forces successfully hit an enemy ammunition depot on the Kinburn Spit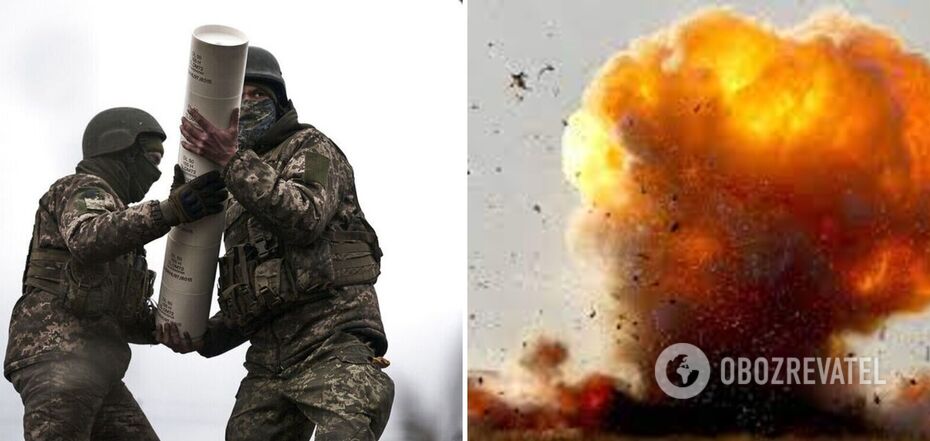 Defense forces inflicted losses to the enemy on the Kynburn Spit
The Russian occupants do not stop shelling the liberated part of Kherson Oblast, and in Mykolaiv Oblast they terrorize the sea transport routes from the Kynburn Spit. However, the invaders will continue to find it harder to do so: the Ukrainian soldiers destroyed an enemy ammunition depot on Kinburn and also incinerated a Russian artillery gun and multiple rocket launcher system.
The occupants also suffered losses in arms and manpower on the left bank of the Kherson region. This was reported by the speaker of the Operational Command "South" Vladislav Nazarov.
According to the colonel of the AFU, the invaders continue to terrorize civilians on the right bank of the Kherson region and threaten the maritime transport route in the Nikolaev region from the not yet de-occupied Kinburn spit.
"Over the past 24 hours, 85 enemy shelling was recorded in the area of responsibility, mainly on residential areas, private farmsteads, as well as port infrastructure. One person was killed and three civilians received wounds of varying degrees of severity," said a representative of UC Yug.
However, the Ukrainian soldiers somewhat reduced the "fuse" of the invaders on Kinburn. For the time being, their ability to shell Kherson and Mykolaiv regions was reduced. Rocket and artillery units of the Defense Forces blew up an enemy ammunition depot and demolished two weapons.
"The effective work of our rocket and artillery units through precise calibrated strikes on the enemy's firing positions on the Kynburn Spit eliminated one artillery gun and a multiple rocket launcher from use. The ammunition depot that the occupants were holding on the Spit also responded with celebratory fireworks," said Nazarov.
Ukrainian aviation also added to the troubles of the invaders in the south of Ukraine.
"In the course of the debriefing, including with the support of Air Force aviation, at least 18 r*shists, three units of weapons and military equipment were demilitarized along the area of concentration of occupation troops and equipment on the left bank. "The final results are being finalized," said a spokesman for UC South .
Recall, on March 3, the occupants shelled Kherson and the region, as a result of the arrivals there are victims and wounded. Thus, in the village of Tomarino, Berislavsk district, 33-year-old tractor driver was killed as a result of enemy shelling. The man sustained injuries that were incompatible with his life.
And in the village of Kazatskoye, Kakhovsky district, two civilians were wounded as a result of Russian shelling.
In Kherson, a 48-year-old accountant of a private enterprise was wounded; she simply did not have time to run out of the building where she worked when the shots were fired.
Only verified information on our Telegram channel Obozrevatel and Viber . Don't be fooled by fakes!