Trending:
NATO summit: expert predicts that Ukraine already has MAP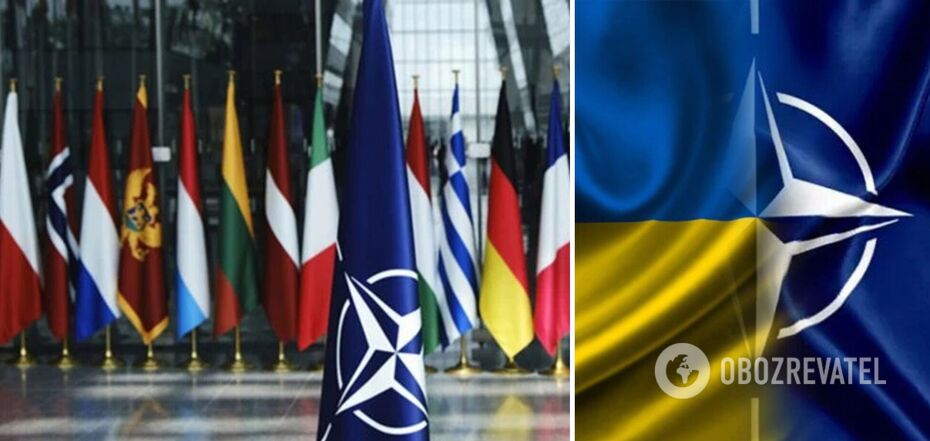 Expert predicts NATO summit decision on Ukraine
The probability that Ukraine will be invited to the Alliance at the next NATO summit, which will be held in Vilnius on July 11-12, is close to zero. However, our country already has a Membership Action Plan (MAP), which should be fulfilled "to the maximum".
Moreover, in the aspects of defense and security, there are no big challenges for Ukraine, the main problem is reforms in the judicial and political systems. This opinion was expressed by the co-director of foreign policy programs, coordinator of international projects of the Razumkov Center, military expert Oleksiy Melnyk in an exclusive interview with OBOZREVATEL
Assessing the prospects for a positive decision at the summit on Ukraine's membership, the expert noted that today the key NATO country, the United States, has not decided on its position, while the issue is decided by consensus of all 31 members of the Alliance. Consequently, "the probability of a positive decision is close to zero," he warned.
"Most likely, there will be what we can hope for politically, which is some new formula, a phrase that will at least be presented as more concrete than the 'open door' that was mentioned at the Bucharest summit," Melnyk predicted.
In the context of security guarantees that Ukraine may receive at the NATO summit, the expert expressed a more optimistic vision. "Here the situation is more clear. There is a willingness and understanding that the guarantees should be full-fledged, backed by absolutely practical obligations. There is an understanding that the level of these guarantees is still below Article 5."
Melnyk also noted that the MAP and its fulfillment by one or another candidate do not play a decisive role. "This is not some algorithm written in the Washington Treaty, it is not fixed at the level of an international treaty. With Finland, for example, the MAP is simply put aside. Finland did not fulfill the MAP as well as Sweden," he recalled.
According to the expert, Ukraine has long had a de facto MAP, a certain "plan of cooperation, on the basis of which Ukraine has been working for almost ten years." "The annual national programs that Ukraine implements are also a component of the MAP," he added.
According to Melnyk, defense and security issues are not a problem for Ukraine, but there are still many unresolved issues in the area of reforming the judicial system and in certain political aspects. "If we did not have a problem with courts, prosecutor's offices, corruption, first of all political, no one would tell us in our eyes that Ukraine is not ready yet," he summarized.
The full version of the interview with Oleksiy Melnyk read on OBOZREVATEL soon.
As OBOZREVATEL wrote: